Get Your Happily Ever After...
Marriage Counseling Specialists
Every marriage has its struggles, and maintaining a marriage can be challenging. You will have to navigate many issues in a marriage, like facing your emotional challenges, working long hours, struggling with finances, and raising children. These are bound to take a toll on your relationship. As a result, many couples end up drifting apart and eventually end up divorced. With the right support, however, you have the chance to save your marriage.
Try Grow My Relationship marriage counseling. Professional relationship support can significantly benefit you and your spouse and help you create a healthier marriage. There are plenty of options to select from. Our certified marriage counseling therapists trained in the nationally recognized Developmental Model will provide you with the necessary tools you need to navigate your marriage problems. You can benefit from counseling whether you are married or not. As long as you are a couple in an intimate relationship, you can seek marriage or couples counseling to move your relationship in a positive direction. 
HOW MARRIAGE COUNSELING WORKS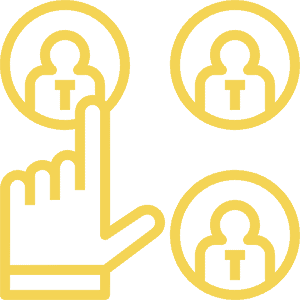 Choose from one of our highly experienced, professionally trained, and certified therapists.

Schedule Your First Session
Schedule to meet with your therapist to discuss your goals and form a plan for achieving success.

Begin your journey towards getting the happy and healthy marriage you deserve.

What Is Marriage Counseling?
Marriage counseling is also often referred to as couples' therapy. This form of psychotherapy is meant to help couples acknowledge and work through conflicts to improve their relationship. Marriage counseling provides essential objective feedback on your relationship to enable you and your spouse to understand each other's perspectives and make important changes to your ways of interacting with each other.
Our licensed therapists can also be referred to as family, marriage, or couples therapists. You can be sure that you will get the help you need from our certified professionals. Our approach is growth oriented not problem focused. You and your spouse will benefit from the process of going through therapy together. 
Marriage counseling usually includes both you and your partner in each therapy session and takes place over a short period of time. In some cases, one partner may decide to work alone with a therapist. Typically, the treatment plan depends on your specific situation and the goals you and your therapist set for building a stronger, healthier relationship.
What Are The Benefits Of Marriage Counseling?
Marriage counseling can help married couples in multiple ways. While at first the process may seem daunting, it can have a positive impact on your relationship. Several couples say they do not know who to talk to about the challenges they face. Grow My Relationship is here to help. We offer you the chance to connect easily with our certified counselors, and we offer both in-person and online therapy sessions.
Talking to a couples counselor has several benefits. For instance, if you are not satisfied with your intimacy level, a trained therapist can help, especially since some couples find it difficult to communicate effectively about sex and intimacy issues directly with only their partners. 
You can feel open and relaxed to talk about anything that challenges you with our relationship and couples counseling specialists. The therapy sessions will help enlighten you about different aspects of your relationship that you may need to work on. Other benefits of talking to our couples counseling associates include identifying and resolving issues or conflicts within your relationship, learning how to improve communication, clarifying your vision of the relationship you want to create and promoting self-awareness and self-growth.
Start On Your Path To A Better Marriage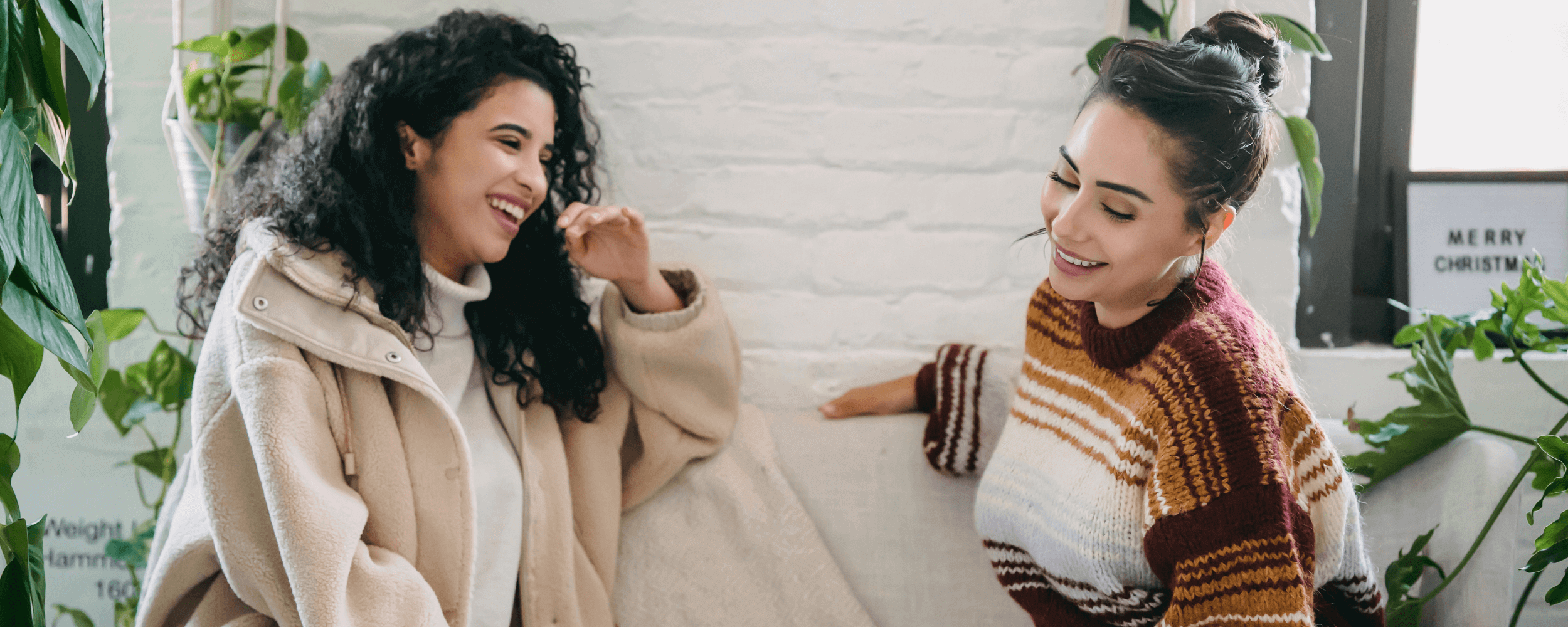 COMMON CHALLENGES MARRIED COUPLES FACE
There are many issues that bring people into a relationship counselor's office. Every couple has their own set of challenges, but there are many common issues that couples talk about when they first begin counseling sessions with a mental health professional.
It is essential that you face your issues together, rather than hope they will go away or fix themselves. You will both need to work hard to address the issues, as marriages are a two-way street. For this reason, it's helpful to seek premarital counseling to gain a deeper understanding of each other and equip you with the right tools to help you when challenges come up in your relationship. If you are planning to get married, consider premarital counseling. If you are already married, our marriage counselors will help you learn to handle the challenges that most married couples experience.
Here are some common problems that married couples talk about with their marriage therapist…
Infidelity Or Lack Of Commitment
Many couples counseling associates have identified infidelity as one of the core unresolved problems that couples face. Infidelity is not always purely sexual. It can also be emotional. Unfortunately, you or your partner may become emotionally distant somewhere along the line in your relationship. As a result, one partner may seek emotional intimacy outside of the relationship. Emotional cheating can easily lead to physical cheating, which can destroy a relationship.
It's worthwhile for you and your partner to discuss what counts as unfaithful behavior in your relationship in order to avoid conflict or even divorce. Premarital counseling is always advised before marriage to help you and your partner discuss these difficult topics. If you do find yourselves at the brink of divorce, divorce counseling is an alternative option. Our couples counselors will help you navigate this challenging issue.
Many people seek couples counseling as a result of addiction. Whether you or your partner is addicted to alcohol, drugs, pornography, or something else, marriage counseling can help both you and your spouse navigate the challenges associated with addiction. Our licensed couples counselors will use a collaborative approach to help you both face the facts of the addiction and set goals for improving your relationship. The person with an addiction stands to benefit from the therapy sessions, provided they are willing acknowledge the addiction and work towards recovery. Remember that the earlier you seek help, the higher the chance of salvaging your relationship and rebuilding mutual respect for each other.
Communication is vital for the success of any relationship, and many married couples complain that they don't communicate well with each other. During couples counseling, the therapist will help you improve communication within your relationship and give you practical tools for communicating more effectively. Partners often have difficulty communicating due to several factors such as personality differences or one partner getting defensive while the other is trying to communicate.
Communicating honestly and clearly with each other will greatly improve how you interact with your partner and can make your relationship more intimate and trusting, improving both of your lives. Without effective communication, many feelings and emotions may be suppressed, which can lead to resentment, bottled up frustration, and passive-aggressive reactions. Couples counseling can dramatically change the way you communicate with your partner and yield benefits that extend outside of your marriage into your other relationships as well.
In addition to communication, trust is a foundational relationship pillar. If you break your partner's trust or they break yours, you may have difficulty rebuilding that trust. Whether it was infidelity or some other event that caused you to lose trust in one another, couples counseling can help you work together to rebuild your trust in one another, and in your relationship.
Through couples counseling, both of you will have the opportunity to speak honestly about how you feel, addressing feelings of mistrust or the hurt caused by a betrayal. You will decide together whether these issues are something you can overcome. The counselor will ensure both of you are heard, and will help you find small ways that you can start rebuilding trust. If you struggle with mistrust or are recovering after a betrayal, consider starting couples counseling as soon as possible.
Anger and verbal abuse are other common challenges that many married couples face. It may be hard to contain your anger, especially if you have suffered from trauma in your life and have not fully addressed it. Other stressors may cause you or your partner to erupt in an angry outburst. Research shows that frequent outbursts of anger can be harmful to both people in a relationship, and can cause significant tension between spouses.
Depending on the intensity of the outbursts in your relationship, your therapist may choose to conduct a cognitive behavioral assessment to find the root cause. It's time to seek couples therapy if either you or your spouse have anger issues. Verbal abuse can easily turn to emotional and physical abuse. A professional therapist may be able to help you address this type of behavior in your relationship. Please note that if you fear for your safety or the safety of others in your household, it's time to call the National Domestic Violence Hotline or get help at a local shelter or from the police.
Drifting Apart Or Not In Love Anymore
It's not uncommon for people to fall out of love or drift apart from each other—many couples struggle with this problem. This happens because over time, both you and your partner change. You outgrow your former selves. You will have both the good and the bad in your relationship, and your compatibility may lessen if you do not grow together as a couple. This does not necessarily mean you should end the relationship, but it can be a good time to seek couples counseling.  
You and your partner will need to grow and adapt during the different phases in your marriage, and seeing a couples therapist can help. Even if you have fallen out of love with your partner, there are ways that a skilled relationship counselor can help you open up to your partner and share your feelings. This can make you vulnerable, but that vulnerability may help you and your partner open up new possibilities for what your romance can look like at this stage of your life. Working with a skilled and certified therapist can help you strengthen your relationship and learn to grow together rather than drift apart.
Parenting can be the hardest job you do. Because you and your spouse were not raised in the same family, your parenting styles likely differ. It's common for couples to seek relationship counseling or couples counseling because they each have different parenting styles, values, and beliefs, and it can be hard to compromise and find a middle ground. A marriage therapist can help you find common ground and set parenting goals that are feasible for both partners. Sometimes resolving parenting disagreements will have the added benefit of fixing behavior problems in your children which may be a result of tension between you and your spouse.
Having a partner who can meet you where you are in terms of sex drive is essential, yet many couples have mismatched sexual desires. Several factors can affect either partner's libido. These may include poor communication, emotional stress, medical issues, post-partum issues, work stress, or other relationship challenges. As a result, one or both partners may have less interest in sex, causing frustration and emotional distance between you.
As a couple, you will need to address your issues to move past any sexual hang-ups you may have. Sometimes, you may not realize that sex is an issue until you start seeing a marriage therapist. Couples counseling can make a significant difference in your relationship intimacy by allowing you a safe space to talk openly about sex with your partner, and giving you practical tools for improving physical intimacy in your relationship.
Is pornography causing conflict between you and your spouse? Whether using pornography offends one partner in the relationship, or pornography use has turned into an addiction, pornography can negatively impact your relationship intimacy. Seek help from a specialized marriage therapist to address this issue in your relationship and find ways to move forward with your partner.
A certified marriage therapist will help you and your partner address the use of pornography in your relationship, and will help you set goals around managing the use of pornography. Addiction is a mental health issue, and if pornography addiction is the problem, a therapist has the strategies and training to help the partner with addiction face the problem and take steps towards recovery.
Start On Your Path To A Better Marriage
The Developmental Model Approach to Marriage Counseling
The Developmental Model is an evidence-based approach to marriage counseling. Created by Dr. Ellyn Bader and Dr. Peter Pearson more than 30 years ago, the Developmental Model encourages you and your partner to view your marriage challenges as part of a natural and normal struggle for psychological growth and wholeness. Rather than seeing conflict between you and your partner as a problem or illness, this method motivates you to focus on the strengths of your marriage and encourages growth, change, and forward motion.
This nationally recognized method has benefitted tens of thousands of married couples across the country and draws hundreds of marriage counselors each year to its acclaimed training program at the Couples Institute based in Menlo Park, California. Many therapists trained in the Developmental Model can be found listed in Psychology Today and the American Association of Marriage and Family Therapy (AAMFT) as skilled therapists for adult relationships. Drawing in part on the research of Margaret Mahler, Fred Pine, and Anni Bergman, the method holds that life is a developmental process in which we as humans are constantly challenged and continually growing. 
Take a look at the Developmental Model stages here below:
Just as individuals evolve through normal developmental stages, so do couples. Maybe you and your spouse are stuck in a particular developmental stage and have become focused on each other's flaws. A counselor trained in the Developmental Model knows how to refocus you and your partner on the strengths that you have. The counselor will help you both build the motivation to do hard work in the marriage, not just in the room during the therapy session, but especially in your daily life together. This work is designed to help you develop the skills to move you both toward self-improvement and greater satisfaction within your marriage.

The First Step To Marriage Counseling
Deciding to see a marriage counselor can be a tough, yet beneficial decision. Taking the first step to admitting that your relationship requires therapy help is perhaps the most challenging part. Most individuals stigmatize marriage counseling and believe that couples who are about to split up or divorce are the ones who seek marriage counseling. Many people forget that every marriage or relationship has its struggles and, at one point or the other, a couple can significantly benefit from couples' therapy. Once you take the step to go to therapy, you will realize that the whole experience is both empowering and insightful. Remember that the unbiased opinion of a licensed marriage therapist may be all you need to identify and resolve your relationship problems.
What Can Marriage Counseling Help With?
Based on research, a couple seeking help from a marriage therapist is more likely to save their marriage than one that is not. Every couple will seek couples counseling services for a range of reasons, and as long as you both want to go to marriage therapy and put forth the effort to make the experience successful, you can find success.
Some of the issues that cause couples to seek out marriage counseling services include:
Marriage Counseling Approaches
There are many different types of couples counseling associates, and each counselor brings their own personality and style to their practice. The issue you are facing as a couple will determine what type of marriage therapy or couples therapy will best suit you and your spouse. It also helps to choose a couples counselor based on your goals. Here at Grow My Relationship, you can see the types of couples therapy we offer as well as learn about our practitioners who use the acclaimed Developmental Model approach to marriage counseling. 
What is a Typical Marriage Counseling Session Like?
During your first marriage counseling consultation session, your therapist gets acquainted with you and learns about your relationship. They will ask questions in order to understand each of you better individually and as a couple. For instance, these questions could be about your childhood, how you met, or how you view certain events throughout your relationship. They may also do a diagnostic assessment such as a cognitive behavioral assessment to formally gather more information about your relationship.
In the following sessions after your first consultation, you will talk about both the good and the bad parts of your relationship, which will help you identify some of the underlying problems and their root causes. You will also get the tools you need to learn how to solve issues amicably and grow together in a mutually loving and healthy relationship.
When Is Marriage Counseling Right?
Marriage counseling services can benefit you and your partner at any stage in your relationship. Seeking marriage counseling services prior to getting married is a great step to take. Premarital counseling can help you get to know your future spouse better and help you resolve any differences you may have before you get married. Some couples who have been together longer may seek counseling in order to work through a specific issue or move through a rough patch.
On the other hand, some couples may also seek discernment counseling when they are on the verge of a divorce in order to navigate a divorce amicably or to help with the emotional trauma divorce can bring with it. Ask your therapist about discernment counseling if you think this approach may be right for you.
If you're in a relationship where there is verbal or physical abuse, it's very important to seek professional help. Couples counseling could help you and your spouse address anger issues and other unresolved trauma that may be causing the abuse. It is important to note that marriage counseling is not the right approach if there is violence or a threat of violence that makes you fear for your safety. If that is your situation, please contact a crisis center, local shelter, or the police for emergency support.
Achieving Success In Marriage Counseling
Marriage therapy is dependent on the couple and what their goals are. Some couples may need several months of couples counseling, and others will only need a few sessions. Our practitioners will curate a specific treatment plan for you and your partner based on your situation since there is no one-size-fits-all solution. However, after your first session, our therapists may give you an estimate of how long it will likely take to meet your therapy goals.
Couples counseling may help you realize that the differences you have with your spouse are irreconcilable, and you are better off ending the relationship amicably. Or it could help you recognize how to bring about positive change and build a happier, healthier, and more satisfying relationship. 
Start On Your Path To A Better Marriage
Find The Right Marriage Counseling Therapist
It's best to work with a therapist who is a good fit for both you and your spouse. Remember that therapy sessions are supposed to help both of you. Before you schedule a session with any therapist, whether online or in-person, below is a list of questions you should consider asking to find out if they are the right fit for you and your partner.
Each therapist sets their own fees and whether or not they offer insurance. Be sure to ask how much your therapist charges clients for each session and whether or not your insurance will cover their services or if you will need to pay out of pocket.
Depending on your goals for therapy, each therapy treatment plan is customized to fit your relationship and your goals. Talk with your therapist to find out how long each session is and how many sessions you should expect in total.
Some therapists offer both in-person and online therapy sessions for their clients. Ensure that you inquire about the therapy office location, office hours, and whether they can be reached in an emergency. You may also want to ask whether they offer online sessions.
Find out your therapist's educational and training background, whether they are licensed, and whether the American Association for Marriage and Family Therapy (AAMFT) has accredited them. Also ask if they are certified or otherwise qualified to address the particular issue that brings you to marriage counseling.
Marriage Counseling Therapy Rates
Every marriage counselor will have a different therapy rate depending on several factors. Clients can typically expect to pay anything between $150 to $300 for a one-hour session. Take note that therapy sessions may vary in duration. The length of your session may determine the cost. Always ask during your consultation whether the therapist accepts your insurance.
Marriage Counseling Result Expectations
According to research, couples counseling has helped lower the rate of divorce in the United States. Going for marriage or relationship therapy can improve your relationship and provide you with the loving, healthy partnership you deserve. It's important to note, however, that several factors will determine whether or not couples counseling will help your marriage or relationship. These include how often you go for therapy, the relationship problems you address in therapy, the therapist you choose to work with, and especially the work you and your partner put into the sessions and your "homework" outside of therapy in your everyday life together. Couples counseling can make a significant difference in your marriage, so consider getting help from a marriage therapist to work toward the love and happiness you deserve in your relationship.
Our marriage therapy approach is different from other approaches since our therapists are trained in the Developmental Model, which ensures you get the most out of your therapy sessions. Change begins before the first marriage counseling session. Utilizing the developmental model of marriage counseling, you will learn the key steps towards creating happiness and rebuilding your trust for today and tomorrow. Choosing a marriage therapist is an important decision. Contact us for marriage therapy and restart your future today.
About Grow My Relationship
We have curated a selection of exceptionally skilled practitioners to offer couples in crisis a discreet and easily accessible means of seeking assistance from a  Developmental Model practitioner.  Navigating through relationship difficulties can be overwhelming, often making it challenging to access the support that you truly need. At Grow My Relationship, we strive to simplify this process for you. Guidance and assistance from professionally trained practitioners and relationship coaches are merely a single click away.
Our practitioners are trained and experienced professionals. Each practitioner listed in our directory is required to possess specific credentials or training (licenses, educational degrees, training, practice, specific experience working with couples for 3 or more years), adhere to any  Ethical Principles and Code of Conduct for their profession, and must undergo comprehensive training and mentoring prior to participating on our platform.
Our mission is centered around delivering the most exceptional marriage counseling, couples therapy, or relationship coaching available today. We are driven by our passion to identify, address, and provide proven solutions for relationship challenges, enabling couples to enhance intimacy and cultivate the loving connection they rightfully deserve.
It's important to note that seeking help is not limited to conventional couples alone. As long as you're facing relationship questions or challenges, our practitioners are dedicated to assisting you in your journey.
Our Marriage Therapists Can Help With: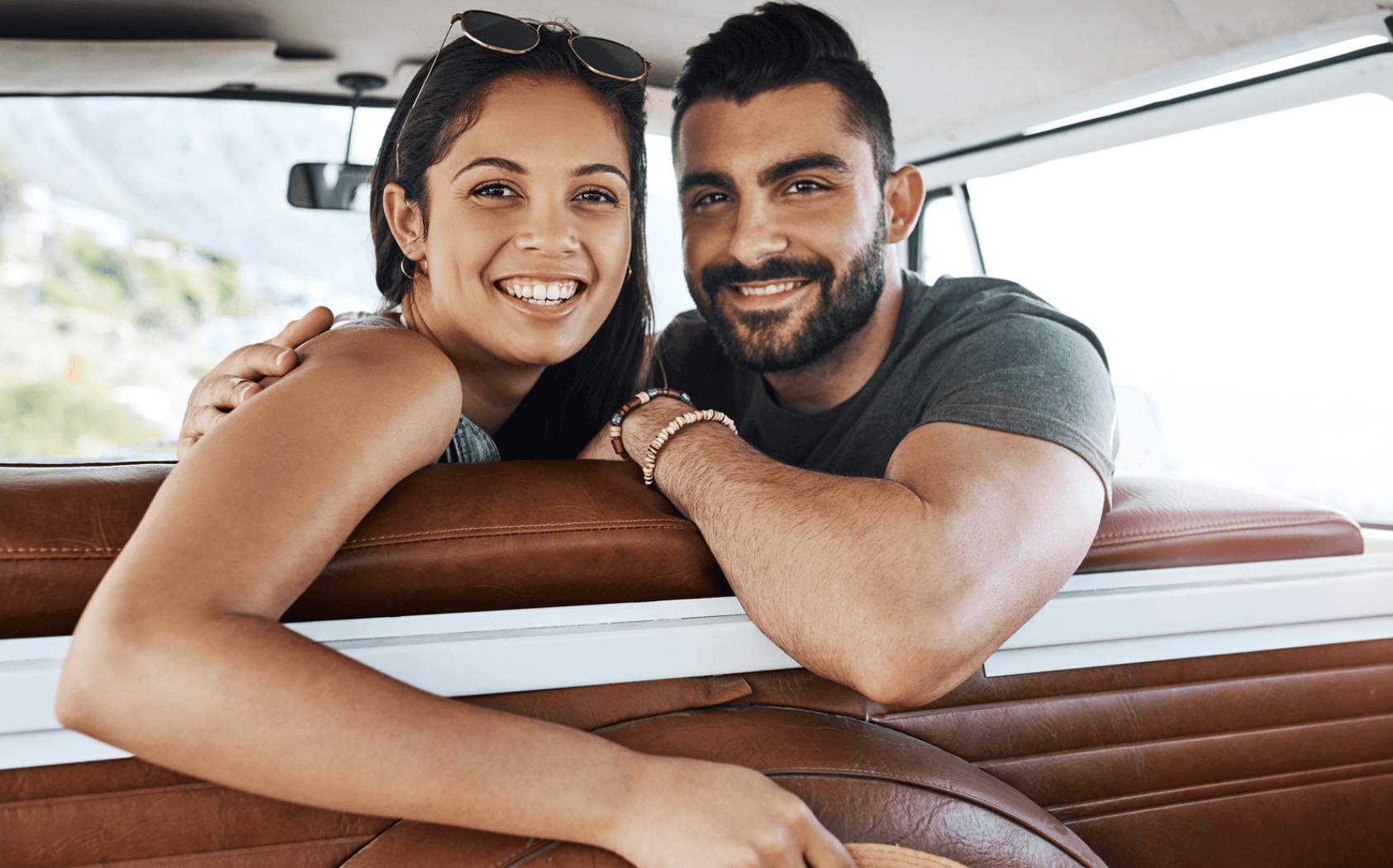 Frequently Asked Questions
Couples therapy aims at someone with trouble in their relationship while everyone else goes to counseling to strengthen the marriage. It provides the necessary coping tools to handle upcoming problems healthily.
For marriage counseling, the best option is to consult a licensed marriage and family therapist (LMFT), as they are experienced professionals specially trained in helping families and couples. LMFTs have the knowledge and tools to help couples reach a resolution that works for both parties.
Whether married couples should see the same therapist is a personal decision that depends on individual circumstances and preferences. Some couples find it beneficial to see the same therapist, as it allows for a comprehensive understanding of the relationship dynamics. It can promote open communication and shared insights. However, other couples may prefer to see separate therapists to ensure individual perspectives are addressed. Ultimately, the choice should be based on the most comfortable and effective for the couple.