Get Your Happily Ever After...
Relationship Counseling Specialists
Almost all relationships experience some degree of conflict. As painful as it may be, it is very common and you are not alone. Relationship counseling can help you and your partner resolve conflicts you may have and build a happy and fulfilling relationship. With our highly trained and certified practitioners, you'll get the help you need without any judgment.
"When couples work with our trained counselors, they learn to be curious instead of furious." — Peter Pearson, Co-creator of The Developmental Model of Couples Therapy
If you're struggling in your relationship and you don't know how to make things better, you're not alone. Many people face problems in their relationships. In fact, your relationship can be the most rewarding and the most challenging connection in your life. Being in a healthy relationship can improve your health and well-being, and can make you happier, more fulfilled, and more loving towards others. But when things are not going well in your relationship, your health, your happiness, and your self-esteem can all decline.
Relationship therapy is a form of couples therapy that offers couples problem solving techniques in managing conflicts partners face. Our licensed relationship therapists are trained in the Developmental Model of Couples Therapy. This counseling approach to relationship therapy focuses on the strengths that each person brings to the marriage or partnership, rather than on their shortcomings. The Developmental Model of Couples Therapy holds that each person in a relationship is constantly growing and developing, as is the relationship itself. Our relationship counselors and marriage coaches can help you address the challenges you face and set goals for where you want to see your relationship grow and improve
HOW RELATIONSHIP COUNSELING WORKS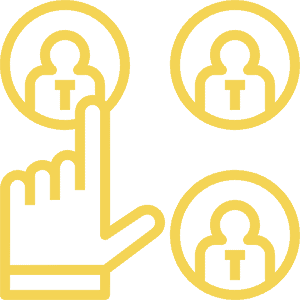 Complete and submit your information by clicking the Get Started button.

You will be matched with a practitioner and schedule your session.

Begin your journey towards the happy and healthy relationship you deserve.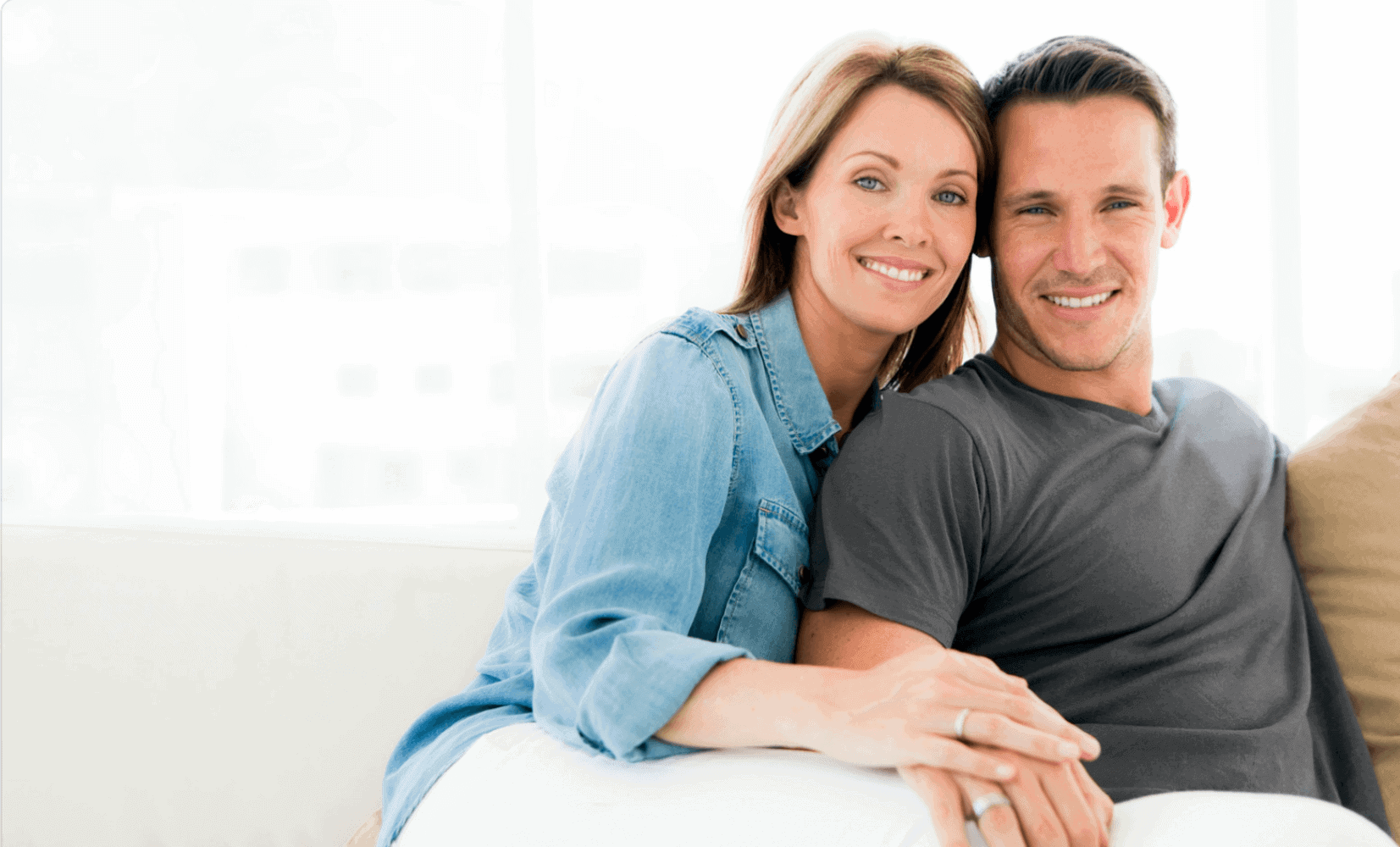 Developmental Model therapists train for at least a year in an international community, in addition to their graduate degree and licensing requirements. They get a series of lessons that build on each other so they get a deeper and broader understanding of couples' issues. They learn to recognize common stuck places and then learn tools to help you address them. They get video training and interactions with trainers for maximum acquisition of knowledge and principles. They profit from collective group wisdom, experience, and support.
Developmental Model therapists learn about the parts of the brain that want a great relationship without emotional risk or sustained effort. Yes, this is a form of self-protection, but it keeps relationships strained and distant. Knowing how to deal with these primitive, reactive survival instincts is crucial to improved outcomes for couples.
Most couple's therapists are problem solvers. So is the Developmental Model therapist. But that is not enough. Because solving problems brings relief – not happiness.
Solving problems is talking about what happened yesterday and today.
Happiness is becoming a strong team joining forces toward an inspired future. And creating a plan to bring it about. The Developmental Model therapist becomes a great resource for you.
We'll also give you a little secret described below – a surprise ingredient that's part of every couple's significant improvement in their relationship.
The Developmental Model For Relationship Counseling
The Developmental Model is a tested approach to relationship counseling. Created by Dr. Ellyn Bader and Dr. Peter Pearson more than 30 years ago, the Developmental Model encourages you and your partner to view your relationship challenges as part of a natural and normal struggle for psychological growth and wholeness. Rather than seeing conflict between you and your partner as a problem or illness, this method motivates you to focus on the strengths of your relationship and encourages growth, change, and forward motion.
This internationally recognized method has benefitted tens of thousands of couples across the U.S. and worldwide and draws hundreds of relationship counselors each year to its acclaimed training programs sponsored by The Couples Institute based in Menlo Park, California. Many therapists trained in the Developmental Model can be found listed in Psychology Today and the American Association of Marriage and Family Therapy (AAMFT) as skilled therapists for adult relationships. Drawing in part on the research of Margaret Mahler, Fred Pine, Anni Bergman, and John Bowlby, the method holds that life is a developmental process in which we as humans are constantly challenged and continually growing. 
Take a look at the Developmental Model stages here below:
Just as individuals evolve through normal developmental stages, so do couples. Maybe you and your partner are stuck in a particular developmental stage and have become focused on each other's flaws. A counselor trained in the Developmental Model knows how to refocus you and your partner on the strengths that you have. The counselor will help you both build the motivation to do hard work on the relationship, not just in the room during the therapy session, but especially in your daily life together. This work is designed to help you develop the skills to move you both toward self-improvement and greater relationship satisfaction.
Connect With A Developmental Model Resource
Common Challenges Relationships Face
Whether you're in a new relationship or have been together for a long time, you've probably encountered some bumps in the road. The first positive step you can take is to acknowledge your differences and sources of conflict, and to seek help in resolving them.
We have outlined some of the most common challenges that couples face:
Overwhelmed by life, lack of appreciation, or feeling unsupportive
Life can be stressful. You may feel overwhelmed by all of your responsibilities—work, family, even digital age issues—and feel that you're carrying too much of that burden by yourself. You may feel your spouse doesn't appreciate all you do in your marriage. These feelings can cause you to pull away, isolating both of you.
One positive step you can take is to acknowledge those feelings, and to reach out for help. An experienced counselor will help you identify and name the lack of appreciation and support you feel from each other. Identifying the root causes can help you find new ways to support each other, recover closeness, and increase intimacy.
Does it seem like you and your spouse fight all the time? In your relationship, arguments may be frequent, and often unresolved. This can leave you feeling anger and resentment towards one another, and can crowd out feelings of love and goodwill. When not addressed, argumentative and abusive behavior can be corrosive, and can have negative effects on your emotional and physical health.
A licensed counselor will lead you kindly but firmly towards a more positive way of interacting with each other. The counselor will hold both of you accountable for your behavior, and will help each of you to develop effective techniques for managing conflict. Most importantly, the counselor will start with goal-setting, and will continually remind you and your spouse of those objectives for how to build a happy relationship and move forward together.
Communication is essential to any relationship—professional, social, or romantic. Yet you and your romantic partner may have different styles of communication, or may lack practical skills for communicating effectively with each other through words, body language, and other gestures.
You and your partner can become better at communication, no matter how long you've been together. In couples therapy, you will learn practical and healthy communication skills, and will get to practice using them both during the therapy session and in your regular lives together.
Betrayal, lack of trust, or jealousy
Do you struggle with jealousy and mistrust? It's common to lack trust in your spouse if they had an affair or betrayed your trust in some other way. Or you may tend to have trust issues, even without a betrayal. In any case, it's possible to reduce feelings of jealousy, and rebuild trust.
When couples learn to be honest with each other, sharing and hearing each other's truths, they can become closer and build secure bonds. A counselor can help create a safe space for you both to share your truths during therapy, even if it is uncomfortable and painful to do so. Those truths about who you really are, and how you feel about each other and about your relationship, can actually free you to be more loving and emotionally available.
Responsibilities or shift in goals
When you and your spouse first started your current relationship, you may have had different responsibilities than you have now. Your goals for your life together may have changed over time. New responsibilities such as parenting, caring for elderly relatives, or additional work obligations can put a strain on your relationship and make you feel distant from each other.
Consider working with a counselor to clearly define your responsibilities to one another and to others, and to readjust your goals in order to build a better relationship.
Drifting apart or not in love anymore
Do you find that you're drifting apart from your partner? You may not feel the same love and affection that you did when you first got together. Drifting apart or falling out of love is common. Some partners may decide to stay together and work to become closer again, and others will decide to end the relationship.
Whether you plan to stay together or part ways, therapy can help you navigate this challenge. It's normal to develop as individuals within a relationship, and a therapist can help you shift your perspective on these changes and readjust your ideas about what a stronger relationship can look like.
If money causes conflict in your marriage, you're not alone. By some measures, differences in how two people approach financial issues is the leading cause of relationship problems. Because so many decisions relate to your finances, this can put a major strain on your relationship.
Couples therapy can help you and your partner define your individual approaches to finances, and then set spending and savings goals to get on the same page. The work you put in during relationship counseling sessions and outside of couples therapy will pay off in less time, energy, and stress generated around this important topic.
Sexual incompatibility or infidelity
Infidelity can cause tremendous damage to a relationship. It can be hard to trust someone again if they've been unfaithful to you, especially if there are multiple instances of infidelity. While some couples decide to part ways after infidelity, many others decide to stay together and try to rebuild the trust that has been lost.
Relationship counseling can not only help you build trust after infidelity, it can also help you figure out what might have led one person to be unfaithful to the other person. Through therapy, both you and your partner will have the opportunity to speak honestly about how you feel. When both of you are willing, there is the potential for building a more honest and emotionally intimate connection with each other.
Addiction (drugs, alcohol, pornography)
One major reason couples seek couples therapy is because of addiction. Whether you or your spouse are addicted to alcohol, drugs, pornography, or some other substance or activity, addiction is an illness and must be treated that way. Addiction can put a lot of stress on your relationship, and may cause you to feel as though you always come second to the addiction.
If you or your spouse are facing addiction, you can benefit greatly from couples counseling. A licensed therapist will work with both of you to face the addiction, and help you let go of your denial and defensiveness. During therapy you will acquire helpful skills to support the person with dependence as they work through treatment. In doing this work, you can start to rebuild the trust in one another that may have eroded as a result of the addiction.
Connect With A Developmental Model Resource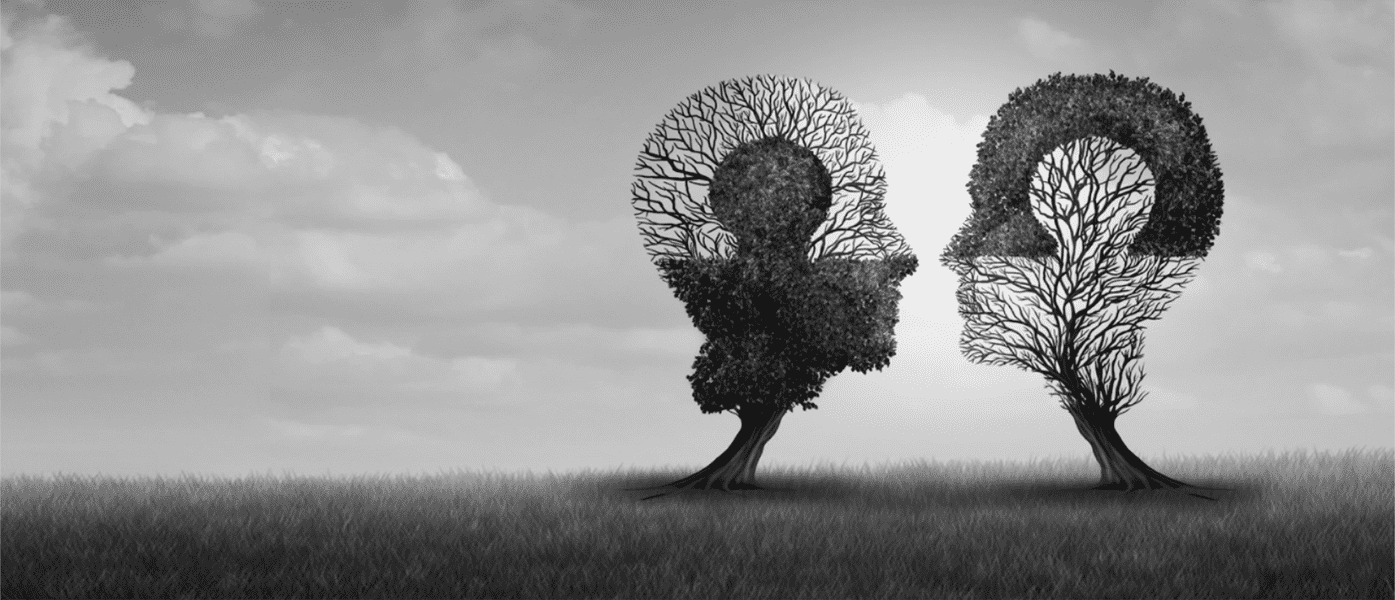 Relationship counseling explained: a beginner's guide
You might be wondering what relationship therapy actually is. Maybe you've seen a therapist one-on-one and have benefitted from those sessions. Couples therapy uses many of the same principles as individual therapy, but it is a distinct specialty with highly trained mental health professionals and unique methods of treatment. A relationship therapist will help you and your partner acknowledge the conflicts and sources of tension, and will help you set goals for how to address those problems constructively. Our licensed professionals are trained in the Developmental Model of Couples Therapy that views a couple's partnership as evolving over time and moving through different stages of growth. Other models of relationship counseling include Imago Relationship Therapy and the Gottman Method for couples therapy.
We have gathered many of the common questions of couples who seek relationship counseling. Here are some answers that will help you gain a better understanding of this beneficial form of focused therapy.
The benefits of relationship therapy
Many people wonder whether they can actually benefit from relationship counseling. The good news is about 75% of couples who go to therapy say that it improved their marriage or other relationship. As long as both you and your partner are willing to put in the work, you can benefit from couples therapy and build a healthy relationship together.
A relationship therapy session is unique
Just as you would in individual therapy, at your first session you and your partner will spend time getting to know the counselor and setting goals. The counselor will also ask questions about your relationship, about your history, your strengths, and about the kind of relationship you'd like to create.
If you decide to continue working with your therapist, you will spend the first few sessions setting and then working to achieve specific goals. The therapist will actively direct the sessions and then assign tasks for both partners to work on outside of the sessions. After significant progress is made, your therapist may suggest shifting from weekly sessions to occasional check-ups where you can address particular issues.
The best time to seek relationship therapy
You and your partner may seek counseling at any stage in your relationship. Some couples may choose to engage in premarital counseling before they marry or make a serious commitment to each other. Premarital counseling is a great place to start if you are at this early stage. Research shows that the average couple who seek therapy have been unhappy together for the past six years. If you and your partner are willing to grow and change together, it's never too late to seek help.
Connect With A Developmental Model Resource

How long does relationship therapy take to achieve success?
Talk with your counselor about how long each therapy session will be, and how many sessions you might have with them. The number of sessions will vary widely depending on the type of support you need and the challenges involved.
Ask about online therapy, as many relationship counselors offer this. It may work better with your schedule or your mental health needs.
How do I find the right relationship practitioner?
Relationship therapy uses many of the same principles as individual therapy, but it is a distinct specialty. For this reason, it's important to work with a qualified therapist who has a lot of experience helping couples resolve relationship issues. Relationship therapists, marriage counselors, and couples coaches see many couples with different types of relationships every week, and have the training and expertise to help you make progress at every session so you feel a forward momentum in your work together.
Because the therapist is working with both you and your spouse, it's important that both of you have a good rapport with the therapist. Effective therapy sessions are most likely to happen if both you and your partner feel safe, respected, and heard by your therapist.
Will therapy help to enhance my relationship?
If you and your partner are open to changing and willing to do the work, your relationship can benefit from relationship therapy. A large majority of couples see improvement in their relationship after counseling. Some see value in the conflict resolution skills they learn through counseling. Others appreciate having at least one hour a week when they can focus on their relationship with no other distractions or obligations. Whether you seek premarital counseling or couple's therapy to address a specific issue, marriage and family therapists can help you in important and meaningful ways.
Our licensed marriage and family relationship counseling therapists use the Developmental Model, and are highly experienced in working with couples. The Developmental Model has a proven track record for helping couples work through conflicts and build healthy relationships. Contact us to find out more about our model of treatment and the talented therapists who will guide you and your spouse on a journey towards growth and positive change.
Begin your relationship change today!
Relationships can be difficult. You have already taken an important step towards improving your relationship, if you're reading this and considering getting professional relationship counseling advice. Change begins before the first counseling session. Guided by an experienced therapist using the Developmental Model, you will learn the key steps toward creating relationship happiness and rebuilding trust with your partner. Choosing a skilled relationship therapist is an important decision. Contact us for relationship therapy counseling and restart your future today.
Connect With A Developmental Model Resource
Find a Relationship Practitioner Skilled to Help With:
About Grow My Relationship
We have curated a selection of exceptionally skilled practitioners to offer couples in crisis a discreet and easily accessible means of seeking assistance from a  Developmental Model practitioner.  Navigating through relationship difficulties can be overwhelming, often making it challenging to access the support that you truly need. At Grow My Relationship, we strive to simplify this process for you. Guidance and assistance from professionally trained practitioners and relationship coaches are merely a single click away.
Our practitioners are trained and experienced professionals. Each practitioner listed in our directory is required to possess specific credentials or training (licenses, educational degrees, training, practice, specific experience working with couples for 3 or more years), adhere to any  Ethical Principles and Code of Conduct for their profession, and must undergo comprehensive training and mentoring prior to participating on our platform.
Our mission is centered around delivering the most exceptional marriage counseling, couples therapy, or relationship coaching available today. We are driven by our passion to identify, address, and provide proven solutions for relationship challenges, enabling couples to enhance intimacy and cultivate the loving connection they rightfully deserve.
It's important to note that seeking help is not limited to conventional couples alone. As long as you're facing relationship questions or challenges, our practitioners are dedicated to assisting you in your journey.
Frequently Asked Questions
Couples therapy aims at someone with trouble in their relationship while everyone else goes to counseling to strengthen the marriage. It provides the necessary coping tools to handle upcoming problems healthily.
For marriage counseling, the best option is to consult a licensed marriage and family therapist (LMFT), as they are experienced professionals specially trained in helping families and couples. LMFTs have the knowledge and tools to help couples reach a resolution that works for both parties.
Whether married couples should see the same therapist is a personal decision that depends on individual circumstances and preferences. Some couples find it beneficial to see the same therapist, as it allows for a comprehensive understanding of the relationship dynamics. It can promote open communication and shared insights. However, other couples may prefer to see separate therapists to ensure individual perspectives are addressed. Ultimately, the choice should be based on the most comfortable and effective for the couple.