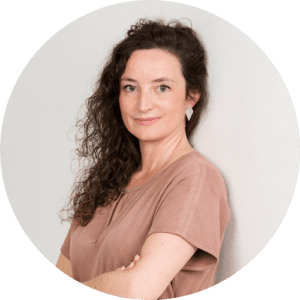 Sant Cugat del Valles, Barcelona


I am Alazne, located in the Barcelona area in Spain. I hold a Ph.D. in couples relationships counseling. I focus my clinical practice primarily on couples therapy. At my training and university lectures, I teach how to handle couples in treatment and promote healthy relationships starting from the first dating relationships during adolescence. Working with couples has become not only my profession, but also my passion.
My scientific career, along with my clinical experience in couples therapy, led me to discover the Developmental Model of Couples Therapy. Based on the Developmental Model, I teach couples strategies that put them back on a path to growth. A path towards intimacy, connection, understanding, respect, commitment, and mutual support. A path of self-knowledge and discovery of the "other" that allows finding the balance between the "I" and the "we." A path that culminates in teaching couples to dispel the mistrust and threat that frequently challenge many of the couples I support.
My vision of relationships contrasts with the messages of passionate, conflictive, and toxic relationships fed by current Western society, where mass consumption of films, lyrics, reality shows, and social networks spread messages that increase schemes of emotional dependence, fusion with no limits, and total loss of personal identity. I work hard to counteract these relationship models, teaching strategies that promote safe and healthy bonds, characterized by great respect for each other's differences.
Anger management or verbal abuse
Betrayal
Commitment
Compatibility conflicts
Drifting apart
Falling out of love
Improving your communication skills
Intimacy or sexual issues
Jealousy
Lack of trust
Motivation/Priorities/Roles & Responsibility
Negotiation and decision making skills
Parenting conflicts
Physical or emotional affair
Pre-marital issues
Role of power/controlling behavior
Trauma
Sant Cugat del Valles, Barcelona


SERVICE LOCATIONS

United States
Spain
Telehealth (virtual)
Credentials

LMFT (Licensed Marriage Family Therapist) Marriage and Family Therapist/Counselor (LMFT)
All well-trained relationship specialists seek to offer advice, feedback, observations, and homework to help your relationship evolve.

Therapists and counselors have mandatory educational and licensing requirements that are determined by the state or country in which they practice. Obtaining this license requires a Masters degree which takes approximately two years of post graduate study. The license also requires 3000 hours of supervised work and passing written exams.

Counselors and therapists may make situational determinations about how deep to go into the personal history of each partner. They may seek to help you see where certain unhelpful patterns of behavior originated.
Licensed General Health Psychologist (Spanish Health Department, nº 49328)
Advanced Training
Developmental Model of Couples Therapy
Gottman Method for Infidelity and Trauma
EMDR Therapy
Anger management or verbal abuse
Betrayal
Commitment
Compatibility conflicts
Drifting apart
Falling out of love
Improving your communication skills
Intimacy or sexual issues
Jealousy
Lack of trust
Motivation/Priorities/Roles & Responsibility
Negotiation and decision making skills
Parenting conflicts
Physical or emotional affair
Pre-marital issues
Role of power/controlling behavior
Trauma
Clinical Approach: Developmental Model

Years of Experience
5+
Credentials
LMFT (Licensed Marriage Family Therapist) Marriage and Family Therapist/Counselor (LMFT)
All well-trained relationship specialists seek to offer advice, feedback, observations, and homework to help your relationship evolve.

Therapists and counselors have mandatory educational and licensing requirements that are determined by the state or country in which they practice. Obtaining this license requires a Masters degree which takes approximately two years of post graduate study. The license also requires 3000 hours of supervised work and passing written exams.

Counselors and therapists may make situational determinations about how deep to go into the personal history of each partner. They may seek to help you see where certain unhelpful patterns of behavior originated.
Licensed General Health Psychologist (Spanish Health Department, nº 49328)
Advanced Training

Developmental Model of Couples Therapy
Gottman Method for Infidelity and Trauma
EMDR Therapy
SERVICE LOCATIONS
United States
Spain
Telehealth (virtual)