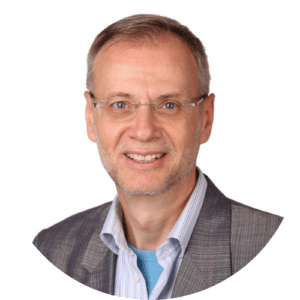 New Westminster, British Columbia, Canada


I'm Andre Lampa, a Master's level counsellor, therapist, coach and consultant for intimate relationships.
For established relationships which both partners want to improve, I do Couples Therapy (otherwise known as Marriage Counselling). When either partner is unsure or doubtful about remaining in or working on the relationship, I offer Couple Decisioning, a short-term process for the two of you to gain clarity and confidence about your choices for the future.
For growing relationships, I do premarital or early Relationship Counselling.
If you are not partnered, you want to see me alone, or your partner does not want to participate, I can work with you on relationship matters as an individual.
Unlike general counsellors, I don't reduce my focus by also taking on individual mental health concerns such as depression, anxiety, trauma, substance abuse, etc. I am more able to help when such concerns are in response to relationship problems or are manageable background factors. However, when they are primary or significant, I may treat the relationship and refer individuals to other specialists for simultaneous care. This way, you get the best service for all your concerns.
I will help you discover, understand, and practice how to repair, strengthen, grow, and preserve your love, so that you can have the most fulfilling life possible. We can do so much together to give you and your partner the happiness you each deserve.
Betrayal
Bipolar Disorder
Chronic Pain
Commitment
Compatibility conflicts
Co-Parenting
Couples Therapy Intensives
Decision to separate or divorce
Drifting apart
Falling out of love
Feeling defeated or unhappy
Hopelessness or desperation
Improving your communication skills
Intimacy or sexual issues
Jealousy
Lack of trust
Marital Counseling/Couples Counseling
Medical/Disease/Injury affecting your relationship
Negotiation and decision making skills
Parenting conflicts
Physical or emotional affair
Polyamory or alternative relationships
Pre-marital issues
New Westminster, British Columbia, Canada


Year of Experience Year of Experience: +
SERVICE LOCATIONS

British Columbia
Canada
United States
Telehealth (virtual)
Advanced Training
Developmental Model of Couples Therapy
Gottman Method Training
EFT Training
IFIO (IFS) Training
RLT (Terry Real) Training
Betrayal
Bipolar Disorder
Chronic Pain
Commitment
Compatibility conflicts
Co-Parenting
Couples Therapy Intensives
Decision to separate or divorce
Drifting apart
Falling out of love
Feeling defeated or unhappy
Hopelessness or desperation
Improving your communication skills
Intimacy or sexual issues
Jealousy
Lack of trust
Marital Counseling/Couples Counseling
Medical/Disease/Injury affecting your relationship
Negotiation and decision making skills
Parenting conflicts
Physical or emotional affair
Polyamory or alternative relationships
Pre-marital issues
Clinical Approach: Developmental Model

Year of Experience
Year of Experience: +
Advanced Training

Developmental Model of Couples Therapy
Gottman Method Training
EFT Training
IFIO (IFS) Training
RLT (Terry Real) Training
SERVICE LOCATIONS
British Columbia
Canada
United States
Telehealth (virtual)