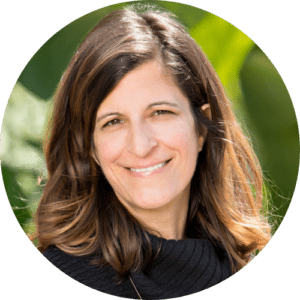 Los Gatos, CA & San Francisco, CA


My approach to couples work is deeply compassionate and comes from the belief that when given the right support, change is possible. I respect the courage it takes to enter couples therapy. It often occurs at a time when a couple feels stuck or when parts of the relationship feel painful.
I offer a way of working with the psychological development of the couple that can support clearer communication with each other, and a greater ability to navigate conflict. I also work with the understanding that partners in a couple are influenced by their own attachment needs. I seek to bring awareness to these underlying dynamics, so that needs can be expressed to each other more effectively. Additionally, I am well versed in trauma informed modalities and I consider influences of past trauma and how it affects the ability to relate and feel safe in current relationships.
Anger management or verbal abuse
Betrayal
Commitment
Co-Parenting
Drifting apart
Empty nest syndrome
Falling out of love
Family system or in-law challenges
Feeling defeated or unhappy
Hopelessness or desperation
Improving your communication skills
Intimacy or sexual issues
Jealousy
Lack of trust
Money conflicts
Motivation/Priorities/Roles & Responsibility
Negotiation and decision making skills
Parenting conflicts
Physical or emotional affair
Pre-marital issues
Role of power/controlling behavior
Trauma
Los Gatos, CA & San Francisco, CA


SERVICE LOCATIONS

California
Telehealth (virtual)
Credentials

LMFT (Licensed Marriage Family Therapist) Marriage and Family Therapist/Counselor (LMFT)
All well-trained relationship specialists seek to offer advice, feedback, observations, and homework to help your relationship evolve.

Therapists and counselors have mandatory educational and licensing requirements that are determined by the state or country in which they practice. Obtaining this license requires a Masters degree which takes approximately two years of post graduate study. The license also requires 3000 hours of supervised work and passing written exams.

Counselors and therapists may make situational determinations about how deep to go into the personal history of each partner. They may seek to help you see where certain unhelpful patterns of behavior originated.
LMFT CA #105540
Advanced Training
Developmental Model of Couples Therapy
Haomi Level 1
Sensorimotor Psychotherapy Level 1
Brain-spotting Level 1
Healing The Fragmented Parts of The Trauma Survivor-Trauma Stabilization Treatment
Anger management or verbal abuse
Betrayal
Commitment
Co-Parenting
Drifting apart
Empty nest syndrome
Falling out of love
Family system or in-law challenges
Feeling defeated or unhappy
Hopelessness or desperation
Improving your communication skills
Intimacy or sexual issues
Jealousy
Lack of trust
Money conflicts
Motivation/Priorities/Roles & Responsibility
Negotiation and decision making skills
Parenting conflicts
Physical or emotional affair
Pre-marital issues
Role of power/controlling behavior
Trauma
Clinical Approach: Developmental Model

Years of Experience
7+
Credentials
LMFT (Licensed Marriage Family Therapist) Marriage and Family Therapist/Counselor (LMFT)
All well-trained relationship specialists seek to offer advice, feedback, observations, and homework to help your relationship evolve.

Therapists and counselors have mandatory educational and licensing requirements that are determined by the state or country in which they practice. Obtaining this license requires a Masters degree which takes approximately two years of post graduate study. The license also requires 3000 hours of supervised work and passing written exams.

Counselors and therapists may make situational determinations about how deep to go into the personal history of each partner. They may seek to help you see where certain unhelpful patterns of behavior originated.
LMFT CA #105540
Advanced Training

Developmental Model of Couples Therapy
Haomi Level 1
Sensorimotor Psychotherapy Level 1
Brain-spotting Level 1
Healing The Fragmented Parts of The Trauma Survivor-Trauma Stabilization Treatment
SERVICE LOCATIONS
California
Telehealth (virtual)