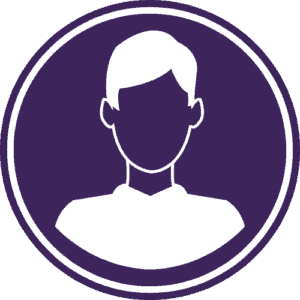 I have a Master's Degree in psychology from Antioch University Seattle, as well as specialized training in trauma therapy, crisis intervention, counseling Hispanic/Latino clients, and counseling sexual and gender minorities. I have twenty-three years experience in mental health, during which time I have worked as a clinician, and as a crisis intervention specialist. In addition, I served on faculty at Antioch University Seattle's School of Applied Psychology , Counseling and Family Therapy for 9 ½ years. My clients have included children and adolescents as well as adult individuals, groups, couples, families, and the wider community.
Therapeutic Approach – My philosophy toward helping people change is one of collaboration, cooperation, and respect for the client's own resources and ability to arrive at solutions to problems.
I employ an integrative approach to therapy, with theoretical orientation dependent upon the needs of that individual, couple, or family. This integrative approach includes the use of client-centered, attachment-based, object relations, existential, cognitive behavioral, family systems, mindfulness-based, and emotion-focused therapies. This means that I will assist you in understanding yourself, your family, and those around you, and how your life experiences have helped to make you who you are. This process will be combined with the learning of new and healthier ways of seeing yourself and your relationships. All of this will be done in an atmosphere of honor and respect.
I work with children, adolescents and adults, in individual, group, couple and family contexts, specializing in working with complex trauma, attachment issues, family of origin issues, relationship issues, grief and loss, healing from sexual abuse, sexual and gender identity issues, and issues of internalized oppression. My approach tends to be long term, with the duration of therapy dependent upon the unique needs of each client. During the course of your therapy, we may deal with issues from the past as well as the present, in order to facilitate greater insight and open the door to further growth. We may also work with goals for the future, depending upon your needs.
Betrayal
Compatibility conflicts
Drifting apart
Falling out of love
Family system or in-law challenges
Gender identity
Improving your communication skills
Intimacy or sexual issues
Lack of trust
Negotiation and decision making skills
Polyamory or alternative relationships
Pre-marital issues
Trauma


SERVICE LOCATIONS

Washington
United States
Telehealth (virtual)
Credentials

LMHC (Licensed Mental Health Counselor)
LMHC Washington LH00007714
Advanced Training
Developmental Model of Couples Therapy
CCTP (Certified Clinical Trauma Professional)
Betrayal
Compatibility conflicts
Drifting apart
Falling out of love
Family system or in-law challenges
Gender identity
Improving your communication skills
Intimacy or sexual issues
Lack of trust
Negotiation and decision making skills
Polyamory or alternative relationships
Pre-marital issues
Trauma
Clinical Approach: Developmental Model

Years of Experience
23+
Credentials
LMHC (Licensed Mental Health Counselor)
LMHC Washington LH00007714
Advanced Training

Developmental Model of Couples Therapy
CCTP (Certified Clinical Trauma Professional)
SERVICE LOCATIONS
Washington
United States
Telehealth (virtual)