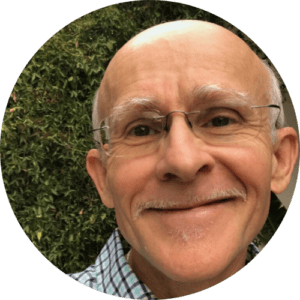 I have a passion for assisting people in having healthy relationships, thus the title of my private practice is Healthy Couples. I've been specializing in couples and family work for over 30 years.
Having experienced a very difficult family life in childhood, I've spent 50 years working on myself…and counting. 'Working on myself' has been my primary 'job'.
My specialties are couples, relationships and communication, childhood trauma influences, identifying and effectively dealing with toxic people, energy healing and energy products. I've developed and am continuing to fine-tune a new model for dissolving anger and arguments which I have named The HEARD Model. HEARD stands for Healing Emotional And Relationship Distress. I'm working on 4 books.
I have participated in a vast number of academic and non-academic personal growth and professional development courses and experiences over the last 40 years.
I had a spontaneous spiritual awakening in 1982 which dramatically altered my life. I have an immense interest in all things spiritual.
The first session with me is for both partners to attend. Individual sessions are available thereafter, if you desire. After your initial first session, ongoing sessions are open-ended, so we can take the time we need and make quicker progress. Weekend sessions are available after our first session as well. I look forward to meeting with you.
Betrayal
Commitment
Compatibility conflicts
Drifting apart
Falling out of love
Family system or in-law challenges
Feeling defeated or unhappy
Hopelessness or desperation
Improving your communication skills
Jealousy
Lack of trust
Motivation/Priorities/Roles & Responsibility
Negotiation and decision making skills
Pre-marital issues
Role of power/controlling behavior


SERVICE LOCATIONS

Arizona
Telehealth (virtual)
Credentials

Coach Coach
A relationship coach supports couples in learning vital partnership skills and helps you to develop conflict resolution skills, offering tools to achieve a thriving, healthy relationship. Coaches tend to focus on the present and creating an inspired future.

All well-trained relationship specialists seek to offer advice, feedback, observations, and homework to help your relationship evolve. Therapists and counselors have mandatory educational and licensing requirements that are determined by the state or country in which they practice. Coaches do not.
Master's Degree in Mental Health Counseling
Advanced Training
2-Year Training in Win-Win Mediation
Holographic Memory Resolution Training
Betrayal
Commitment
Compatibility conflicts
Drifting apart
Falling out of love
Family system or in-law challenges
Feeling defeated or unhappy
Hopelessness or desperation
Improving your communication skills
Jealousy
Lack of trust
Motivation/Priorities/Roles & Responsibility
Negotiation and decision making skills
Pre-marital issues
Role of power/controlling behavior
Clinical Approach: Developmental Model

Years of Experience
30+
Credentials
Coach Coach
A relationship coach supports couples in learning vital partnership skills and helps you to develop conflict resolution skills, offering tools to achieve a thriving, healthy relationship. Coaches tend to focus on the present and creating an inspired future.

All well-trained relationship specialists seek to offer advice, feedback, observations, and homework to help your relationship evolve. Therapists and counselors have mandatory educational and licensing requirements that are determined by the state or country in which they practice. Coaches do not.
Master's Degree in Mental Health Counseling
Advanced Training

2-Year Training in Win-Win Mediation
Holographic Memory Resolution Training
SERVICE LOCATIONS
Arizona
Telehealth (virtual)