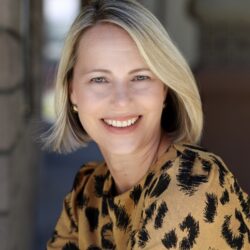 I've been in private practice for over 20 years and I have specialized in helping couples achieve relational health for the past 15. In session, I create an atmosphere of direct communication that zeros in with speed, sensitivity, and clarity on the relationship and developmental patterns that stand in the way of change.
Our sessions together will integrate empathic joining, inner child work, skill building, and neuroscience techniques to lead you towards the experience of shared vulnerability that's essential to emotional healing and the growth of intimacy.
When I am not supporting people in achieving an authentic and meaningful life and/or partnership, I am also a wife, teenager mother, dog mother and personal development junkie who is obsessed with learning evidenced based techniques that reveal the way that people become who they are and then how they can become who they want to be.
Compatibility conflicts
Drifting apart
Feeling defeated or unhappy
Improving your communication skills
Intimacy or sexual issues
Motivation/Priorities/Roles & Responsibility


SERVICE LOCATIONS

California
Telehealth (virtual)
Credentials

Coach Coach
A relationship coach supports couples in learning vital partnership skills and helps you to develop conflict resolution skills, offering tools to achieve a thriving, healthy relationship. Coaches tend to focus on the present and creating an inspired future.

All well-trained relationship specialists seek to offer advice, feedback, observations, and homework to help your relationship evolve. Therapists and counselors have mandatory educational and licensing requirements that are determined by the state or country in which they practice. Coaches do not.
LMFT (Licensed Marriage Family Therapist) Marriage and Family Therapist/Counselor (LMFT)
All well-trained relationship specialists seek to offer advice, feedback, observations, and homework to help your relationship evolve.

Therapists and counselors have mandatory educational and licensing requirements that are determined by the state or country in which they practice. Obtaining this license requires a Masters degree which takes approximately two years of post graduate study. The license also requires 3000 hours of supervised work and passing written exams.

Counselors and therapists may make situational determinations about how deep to go into the personal history of each partner. They may seek to help you see where certain unhelpful patterns of behavior originated.
License CA 34243
Advanced Training
Developmental Model of Couples Therapy
Developmental Model of Couples Therapy Advanced
RLT Practitioner L1
RLT Practitioner L2
Accepted Payment Mode
PayPal, Stripe, VISA
Compatibility conflicts
Drifting apart
Feeling defeated or unhappy
Improving your communication skills
Intimacy or sexual issues
Motivation/Priorities/Roles & Responsibility
Clinical Approach: Developmental Model

Years of Experience
15+
Credentials
Coach Coach
A relationship coach supports couples in learning vital partnership skills and helps you to develop conflict resolution skills, offering tools to achieve a thriving, healthy relationship. Coaches tend to focus on the present and creating an inspired future.

All well-trained relationship specialists seek to offer advice, feedback, observations, and homework to help your relationship evolve. Therapists and counselors have mandatory educational and licensing requirements that are determined by the state or country in which they practice. Coaches do not.
LMFT (Licensed Marriage Family Therapist) Marriage and Family Therapist/Counselor (LMFT)
All well-trained relationship specialists seek to offer advice, feedback, observations, and homework to help your relationship evolve.

Therapists and counselors have mandatory educational and licensing requirements that are determined by the state or country in which they practice. Obtaining this license requires a Masters degree which takes approximately two years of post graduate study. The license also requires 3000 hours of supervised work and passing written exams.

Counselors and therapists may make situational determinations about how deep to go into the personal history of each partner. They may seek to help you see where certain unhelpful patterns of behavior originated.
License CA 34243
Advanced Training

Developmental Model of Couples Therapy
Developmental Model of Couples Therapy Advanced
RLT Practitioner L1
RLT Practitioner L2
SERVICE LOCATIONS
California
Telehealth (virtual)