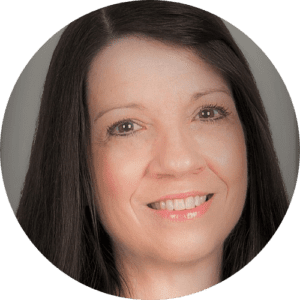 Eleanor is a Licensed Professional Counselor, National Certified Counselor by the National Board for Certified Counselors, Certified Clinical Trauma Professional, Certified Family Trauma Professional, and Clinical Fellow of the American Association for Marriage and Family Therapy (AAMFT). She holds a Master of Science in Clinical and Counseling Psychology from Chestnut Hill College. Her professional experience includes working in agency outpatient, school-based, partial hospitalization, and private practice settings engaging clients in various modes of therapy.
Eleanor utilizes an integrative therapeutic approach drawing on multiple theoretical approaches and evidence-based interventions to meet the individual needs of each client. She is passionate about taking a more systemic approach to treatment and assisting couples, family members and additional individuals within the support system to be healing agents for each other.
Her training in therapeutic approaches utilized in sessions include Family Systems Therapy approaches, Trauma Focused-Cognitive Behavioral Therapy, Expressive Arts, and Attachment-Based therapies. Eleanor has earned accreditation in the Bader-Pearson Developmental Model of Couples Therapy, has completed an ICEEFT-endorsed EFT Externship in Emotionally Focused Therapy for couples and utilizes the models in her work with couples. She has also completed Levels 1, 2 and 3 Training in Gottman Method Couples Therapy and utilizes Gottman Method Couples Therapy in her work and is a Gottman Leader of The Seven Principles for Making Marriage Work Couples Program. Eleanor is also a certified Prepare/Enrich Facilitator. She enjoys teaching and offers small groups and workshops.
Professional Affiliations
American Counseling Association (ACA)
International Association of Marriage and Family Counselors (IAMFC)
American Association for Marriage and Family Therapy (AAMFT)
National Board for Certified Counselors (NBCC)
Association for Spiritual, Ethical, and Religious Values in Counseling (ASERVIC)
Anger management or verbal abuse
Betrayal
Commitment
Compatibility conflicts
Co-Parenting
Couples Therapy Intensives
Decision to separate or divorce
Drifting apart
Empty nest syndrome
Family system or in-law challenges
Improving your communication skills
Intimacy or sexual issues
Marital Counseling/Couples Counseling
Motivation/Priorities/Roles & Responsibility
Negotiation and decision making skills
Parenting conflicts
Physical or emotional affair
Pre-marital issues
Trauma


SERVICE LOCATIONS

Pennsylvania
Telehealth (virtual)
Credentials

LPC (Licensed Professional Counselor)
NCC (National Certified Counselor)
CCTP (Certified Clinical Trauma Professional)
CFTP (Certified Family Trauma Professional)
Advanced Training
Developmental Model of Couples Therapy
ICEEFT-endorsed Externship in (EFT) Emotionally Focused Therapy For Couples
Levels 1, 2 and 3 Training in Gottman Method Couples Therapy
Gottman Leader of The Seven Principles for Making Marriage Work Couples Program
Anger management or verbal abuse
Betrayal
Commitment
Compatibility conflicts
Co-Parenting
Couples Therapy Intensives
Decision to separate or divorce
Drifting apart
Empty nest syndrome
Family system or in-law challenges
Improving your communication skills
Intimacy or sexual issues
Marital Counseling/Couples Counseling
Motivation/Priorities/Roles & Responsibility
Negotiation and decision making skills
Parenting conflicts
Physical or emotional affair
Pre-marital issues
Trauma
Clinical Approach: Developmental Model

Years of Experience
16+
Credentials
LPC (Licensed Professional Counselor)
NCC (National Certified Counselor)
CCTP (Certified Clinical Trauma Professional)
CFTP (Certified Family Trauma Professional)
Advanced Training

Developmental Model of Couples Therapy
ICEEFT-endorsed Externship in (EFT) Emotionally Focused Therapy For Couples
Levels 1, 2 and 3 Training in Gottman Method Couples Therapy
Gottman Leader of The Seven Principles for Making Marriage Work Couples Program
SERVICE LOCATIONS
Pennsylvania
Telehealth (virtual)