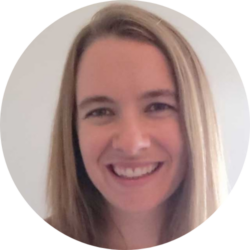 11949 Jefferson Blvd. Suite 102 Culver City, CA 90230


I am a Licensed Clinical Social Worker in the states of California and Massachusetts. I am an AASECT certified sex therapist. I received my MSW at Boston College's School of Social Work.
I have over seven years of experience working as an outpatient psychotherapist and have helped clients from all walks of life. My goal is to provide a safe, warm and accepting environment to any couple seeking help
I specialize in working with couples and intimate relationships of all forms. My practice is inclusive to heterosexual, LGBTQ+, polyamorous, monogamous and non-monogamous relationships.
Having been trained in the Developmental Model through the Couple's Institute, I emphasize practical communication and emotion regulation skills to work toward each person's relational goals.
Additionally, I am an AASECT certified sex therapist who works with any couple or relationship with concerns or questions about their sexual wellness.
I strive to help my clients understand what impacts their ability to have sexual pleasure and mutually achieve their sexual goals.
Some concerns that I can help you manage in your relationship are:
-sexual desire discrepancies
-orgasm
-out-of-control sexual behaviors
-erectile dysfunction
-sexual anxiety
-vaginismus and genital pain
Betrayal
Compatibility conflicts
Gender identity
Improving your communication skills
Intimacy or sexual issues
Jealousy
Lack of trust
Negotiation and decision making skills
Physical or emotional affair
Polyamory or alternative relationships
Trauma
11949 Jefferson Blvd. Suite 102 Culver City, CA 90230


Credentials

LCSW (Licensed Clinical Social Worker) Licensed Clinical Social Worker
All well-trained relationship specialists seek to offer advice, feedback, observations, and homework to help your relationship evolve.

This profession usually requires two years of study after obtaining an undergraduate degree. While specific licensure requirements vary by state, most require clinical social workers to obtain 3,000 hours or 2 years of supervised clinical experience, after obtaining a Masters degree. Social workers can also specialize in diverse fields such as human services management, social welfare analysis, community organizing, social and community development, and social and political research.

As you know, this is not an easy task when you and your partner are struggling to communicate, cooperate, and connect. This is where a highly trained guide is especially valuable.
LISCW (Licensed Independent Clinical Social Worker)
Psychotherapist
CST (Certified Sex Therapist)
Advanced Training
Developmental Model of Couples Therapy
Developmental Model of Couples Therapy Advanced
Betrayal
Compatibility conflicts
Gender identity
Improving your communication skills
Intimacy or sexual issues
Jealousy
Lack of trust
Negotiation and decision making skills
Physical or emotional affair
Polyamory or alternative relationships
Trauma
Clinical Approach: Developmental Model

Years of Experience
8+
Credentials
LCSW (Licensed Clinical Social Worker) Licensed Clinical Social Worker
All well-trained relationship specialists seek to offer advice, feedback, observations, and homework to help your relationship evolve.

This profession usually requires two years of study after obtaining an undergraduate degree. While specific licensure requirements vary by state, most require clinical social workers to obtain 3,000 hours or 2 years of supervised clinical experience, after obtaining a Masters degree. Social workers can also specialize in diverse fields such as human services management, social welfare analysis, community organizing, social and community development, and social and political research.

As you know, this is not an easy task when you and your partner are struggling to communicate, cooperate, and connect. This is where a highly trained guide is especially valuable.
LISCW (Licensed Independent Clinical Social Worker)
Psychotherapist
CST (Certified Sex Therapist)
Advanced Training

Developmental Model of Couples Therapy
Developmental Model of Couples Therapy Advanced