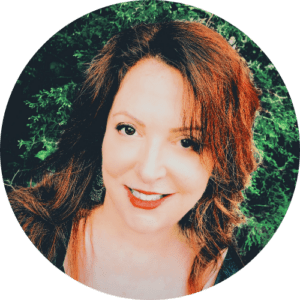 For more than two decades, Julie has been working together with clients, assisting them in living their best lives.
Her practice of integrative psychotherapy embraces cutting-edge somatic techniques which are firmly grounded in in research and available to address individual needs and circumstances, augmenting traditional psychodynamic talk therapy.
Julie's work with couples is informed by her training in Ellyn Bader's Developmental model of couples therapy, as well as Dr. Stan Tatkin's Psychobiological approach (PACT), which assists couples in getting quickly to the heart of their tensions and conflicts.
She holds a PSEP certification in Somatic Experiencing, the body-oriented therapy applied in multiple professional settings for healing trauma and is certified in the NeuroAffective Relational Model (NARM), addressing persistent survival styles appropriate to the past but not the present, as well as the Safe and Sound Protocol (SSP) that promotes a neural platform for health, growth, and restoration.
Julie also has additional specialized training in Accelerated Resolution Therapy (ART), which reprograms distressing memories and images stored in the brain through use of rapid eye movements; Eye Movement Desensitization and Reprocessing (EMDR), an effective method for treating anxiety and depression as well as panic disorders and PTSD; and Cognitive Behavioral Therapy (CBT), the "gold standard" in addressing obsessive and compulsive disorders.
She earned her Bachelor's degree at Washington University and Masters degrees at both UMSL and the Maryland University of Integrative Health.
Julie is licensed to practice psychotherapy in Missouri and Illinois.
Anger management or verbal abuse
Compatibility conflicts
Drifting apart
Empty nest syndrome
Falling out of love
Family system or in-law challenges
Feeling defeated or unhappy
Hopelessness or desperation
Improving your communication skills
Intimacy or sexual issues
Jealousy
Lack of trust
Medical/Disease/Injury affecting your relationship
Money conflicts
Motivation/Priorities/Roles & Responsibility
Negotiation and decision making skills
Parenting conflicts
Physical or emotional affair
Pre-marital issues
Role of power/controlling behavior
Trauma


SERVICE LOCATIONS

Illinois
Missouri
United States
Telehealth (virtual)
Credentials

LCSW (Licensed Clinical Social Worker) Licensed Clinical Social Worker
All well-trained relationship specialists seek to offer advice, feedback, observations, and homework to help your relationship evolve.

This profession usually requires two years of study after obtaining an undergraduate degree. While specific licensure requirements vary by state, most require clinical social workers to obtain 3,000 hours or 2 years of supervised clinical experience, after obtaining a Masters degree. Social workers can also specialize in diverse fields such as human services management, social welfare analysis, community organizing, social and community development, and social and political research.

As you know, this is not an easy task when you and your partner are struggling to communicate, cooperate, and connect. This is where a highly trained guide is especially valuable.
License Missouri #2019029821
License Illinois #149.023327
Advanced Training
Developmental Model of Couples Therapy
Trained EMDR
SSP
Cert. ART
PSEP
Anger management or verbal abuse
Compatibility conflicts
Drifting apart
Empty nest syndrome
Falling out of love
Family system or in-law challenges
Feeling defeated or unhappy
Hopelessness or desperation
Improving your communication skills
Intimacy or sexual issues
Jealousy
Lack of trust
Medical/Disease/Injury affecting your relationship
Money conflicts
Motivation/Priorities/Roles & Responsibility
Negotiation and decision making skills
Parenting conflicts
Physical or emotional affair
Pre-marital issues
Role of power/controlling behavior
Trauma
Clinical Approach: Developmental Model

Years of Experience
5+
Credentials
LCSW (Licensed Clinical Social Worker) Licensed Clinical Social Worker
All well-trained relationship specialists seek to offer advice, feedback, observations, and homework to help your relationship evolve.

This profession usually requires two years of study after obtaining an undergraduate degree. While specific licensure requirements vary by state, most require clinical social workers to obtain 3,000 hours or 2 years of supervised clinical experience, after obtaining a Masters degree. Social workers can also specialize in diverse fields such as human services management, social welfare analysis, community organizing, social and community development, and social and political research.

As you know, this is not an easy task when you and your partner are struggling to communicate, cooperate, and connect. This is where a highly trained guide is especially valuable.
License Missouri #2019029821
License Illinois #149.023327
Advanced Training

Developmental Model of Couples Therapy
Trained EMDR
SSP
Cert. ART
PSEP
SERVICE LOCATIONS
Illinois
Missouri
United States
Telehealth (virtual)