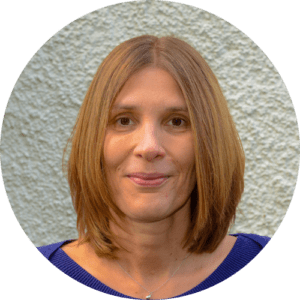 I am a fully UKCP registered specialist Couple and Family Psychotherapist with over 20 years experience of providing psychotherapy to couples and families. Alongside my private practice I have worked for the UK NHS adult mental health service as part of a medical and therapeutic team.
Key to the way I work is helping couples develop a more fulfilling relationship by:-
* Learning how to do more of what is helpful and less of what is unhelpful for a mutually satisfying relationship
* Developing skills in effective communication
* Understanding how to successfully navigate their conflicts and dilemmas.
I provide a safe, non-blaming, and non-judgmental space for couples to work through their problems and dilemmas.
When it comes to making important decisions, such as a couple deciding whether to stay together or separate, I have no agenda other than to be as useful as I can be in enabling my clients to better understand themselves, their situation, and their possibilities. This provides clients with insight and a guide for making their own important decisions.
I enjoying working with couples from all walks of life, and welcome people from all cultures, ethnicities and sexual orientations.
Anger management or verbal abuse
Betrayal
Commitment
Compatibility conflicts
Couple relationships where one or both partners have a mental health diagnosis such as depression
Drifting apart
Empty nest syndrome
Falling out of love
Family system or in-law challenges
Feeling defeated or unhappy
Hopelessness or desperation
Improving your communication skills
Jealousy
Lack of trust
Medical/Disease/Injury affecting your relationship
Motivation/Priorities/Roles & Responsibility
Negotiation and decision making skills
Physical or emotional affair
Pre-marital issues
Role of power/controlling behavior
Trauma


SERVICE LOCATIONS

England
UK
Telehealth (virtual)
Credentials

Psychotherapist
UKCP Registered Couple and Family Psychotherapist
Advanced Training
Developmental Model of Couples Therapy
Developmental Model of Couples Therapy Advanced
PG Dip Systemic Couple and Family Therapy
Advanced level training in Developmental Modal of Couples Therapy
UKCP accredited psychotherapist
Member of Association for Family Therapy
Anger management or verbal abuse
Betrayal
Commitment
Compatibility conflicts
Couple relationships where one or both partners have a mental health diagnosis such as depression
Drifting apart
Empty nest syndrome
Falling out of love
Family system or in-law challenges
Feeling defeated or unhappy
Hopelessness or desperation
Improving your communication skills
Jealousy
Lack of trust
Medical/Disease/Injury affecting your relationship
Motivation/Priorities/Roles & Responsibility
Negotiation and decision making skills
Physical or emotional affair
Pre-marital issues
Role of power/controlling behavior
Trauma
Clinical Approach: Developmental Model

Years of Experience
24+
Credentials
Psychotherapist
UKCP Registered Couple and Family Psychotherapist
Advanced Training

Developmental Model of Couples Therapy
Developmental Model of Couples Therapy Advanced
PG Dip Systemic Couple and Family Therapy
Advanced level training in Developmental Modal of Couples Therapy
UKCP accredited psychotherapist
Member of Association for Family Therapy
SERVICE LOCATIONS
England
UK
Telehealth (virtual)