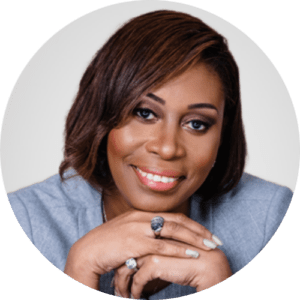 I am a qualified Professional Counsellor and Relationship Consultant with over eighteen (18) years of experience. I am the holder of a Master of Arts in Counseling from the Caribbean Nazarene College, Upper Santa Cruz, and a Bachelor of Science Degree in Sociology with a Minor in Psychology from the University of the West Indies. Also a graduate of the Development Model of Couples Therapy, under Ellyn Bader, Ph.D. at The Couples Institute. I have been effectively working with couples, individuals, and families since 2004.
When working with clients, a customized plan is created. It is educational, skills, and strengths-based centred, providing support and practical feedback to help effectively address the relationship and personal challenges.
I believe several factors that shape an individual's mind and life experiences. They are the home, school, peers, religious beliefs, and society, and whether positive or negative, they impact the decisions an individual makes.
Commitment
Compatibility conflicts
Drifting apart
Falling out of love
Improving your communication skills
Intimacy or sexual issues
Lack of trust
Motivation/Priorities/Roles & Responsibility
Physical or emotional affair


SERVICE LOCATIONS

Trinidad and Tobago
Telehealth (virtual)
Credentials

Couples Coach Couples Coach
A relationship coach supports couples in learning vital partnership skills and helps you to develop conflict resolution skills, offering tools to achieve a thriving, healthy relationship. Coaches tend to focus on the present and creating an inspired future.

All well-trained relationship specialists seek to offer advice, feedback, observations, and homework to help your relationship evolve. Therapists and counselors have mandatory educational and licensing requirements that are determined by the state or country in which they practice. Coaches do not.
SYMBIS Facilitator
Advanced Training
Developmental Model of Couples Therapy
MA in Counseling
BSc. Sociology with Minor in Psychology
Commitment
Compatibility conflicts
Drifting apart
Falling out of love
Improving your communication skills
Intimacy or sexual issues
Lack of trust
Motivation/Priorities/Roles & Responsibility
Physical or emotional affair
Clinical Approach: Developmental Model

Years of Experience
18+
Credentials
Couples Coach Couples Coach
A relationship coach supports couples in learning vital partnership skills and helps you to develop conflict resolution skills, offering tools to achieve a thriving, healthy relationship. Coaches tend to focus on the present and creating an inspired future.

All well-trained relationship specialists seek to offer advice, feedback, observations, and homework to help your relationship evolve. Therapists and counselors have mandatory educational and licensing requirements that are determined by the state or country in which they practice. Coaches do not.
SYMBIS Facilitator
Advanced Training

Developmental Model of Couples Therapy
MA in Counseling
BSc. Sociology with Minor in Psychology
SERVICE LOCATIONS
Trinidad and Tobago
Telehealth (virtual)