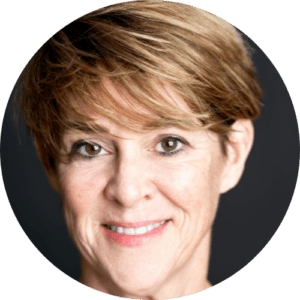 Hello! After 40 years of clinical practice the best advise I can offer you is: DO NOT WHITE KNUCKLE IT ALONE! Why? Because nearly all of my couples tell me they wish they had gotten support earlier than later.
Conflicts between partners are riddled with so many uncomfortable thoughts, emotions and behaviors that it can be hard to process and negotiate alone. Couples counseling gives you an opportunity to receive compassionate help navigating the complications from a trained professional who appreciates the developmental issues at play in your relationship and who does not have a horse in your race! Neutral observations of your patterns of relating helps get to the root of problems rather that join in on the blame and hurt and miscommunication.
Please do not hesitate to reach out to me for help. You may be in crisis, you may be seeking to rekindle a relationship that has gone on automatic pilot, and/or you may be seeking to end a relationship in a respectful manner. Regardless of your reasons for recruiting help, I am here for you.
Betrayal
Commitment
Compatibility conflicts
Drifting apart
Drug or alcohol problems
Empty nest syndrome
Falling out of love
Family system or in-law challenges
Feeling defeated or unhappy
Gender identity
Hopelessness or desperation
Improving your communication skills
Infertility and reproductive challenges
Intimacy or sexual issues
Jealousy
Lack of trust
Medical/Disease/Injury affecting your relationship
Money conflicts
Motivation/Priorities/Roles & Responsibility
Negotiation and decision making skills
Parenting conflicts
Physical or emotional affair
Polyamory or alternative relationships
Pre-marital issues
Role of power/controlling behavior
Trauma


SERVICE LOCATIONS

New York
United States
Telehealth (virtual)
Credentials

Coach Coach
A relationship coach supports couples in learning vital partnership skills and helps you to develop conflict resolution skills, offering tools to achieve a thriving, healthy relationship. Coaches tend to focus on the present and creating an inspired future.

All well-trained relationship specialists seek to offer advice, feedback, observations, and homework to help your relationship evolve. Therapists and counselors have mandatory educational and licensing requirements that are determined by the state or country in which they practice. Coaches do not.
LCSW (Licensed Clinical Social Worker) Licensed Clinical Social Worker
All well-trained relationship specialists seek to offer advice, feedback, observations, and homework to help your relationship evolve.

This profession usually requires two years of study after obtaining an undergraduate degree. While specific licensure requirements vary by state, most require clinical social workers to obtain 3,000 hours or 2 years of supervised clinical experience, after obtaining a Masters degree. Social workers can also specialize in diverse fields such as human services management, social welfare analysis, community organizing, social and community development, and social and political research.

As you know, this is not an easy task when you and your partner are struggling to communicate, cooperate, and connect. This is where a highly trained guide is especially valuable.
NY LCSW #R057480
Advanced Training
Developmental Model of Couples Therapy
Gestalt Training
Trauma Resiliency Training
CBT
Neuro Linguistic Practitioner
Addictions Treatment
Couples Treatment; Devlopmental Model
Geriatric Treatment
Betrayal
Commitment
Compatibility conflicts
Drifting apart
Drug or alcohol problems
Empty nest syndrome
Falling out of love
Family system or in-law challenges
Feeling defeated or unhappy
Gender identity
Hopelessness or desperation
Improving your communication skills
Infertility and reproductive challenges
Intimacy or sexual issues
Jealousy
Lack of trust
Medical/Disease/Injury affecting your relationship
Money conflicts
Motivation/Priorities/Roles & Responsibility
Negotiation and decision making skills
Parenting conflicts
Physical or emotional affair
Polyamory or alternative relationships
Pre-marital issues
Role of power/controlling behavior
Trauma
Clinical Approach: Developmental Model

Years of Experience
40+
Credentials
Coach Coach
A relationship coach supports couples in learning vital partnership skills and helps you to develop conflict resolution skills, offering tools to achieve a thriving, healthy relationship. Coaches tend to focus on the present and creating an inspired future.

All well-trained relationship specialists seek to offer advice, feedback, observations, and homework to help your relationship evolve. Therapists and counselors have mandatory educational and licensing requirements that are determined by the state or country in which they practice. Coaches do not.
LCSW (Licensed Clinical Social Worker) Licensed Clinical Social Worker
All well-trained relationship specialists seek to offer advice, feedback, observations, and homework to help your relationship evolve.

This profession usually requires two years of study after obtaining an undergraduate degree. While specific licensure requirements vary by state, most require clinical social workers to obtain 3,000 hours or 2 years of supervised clinical experience, after obtaining a Masters degree. Social workers can also specialize in diverse fields such as human services management, social welfare analysis, community organizing, social and community development, and social and political research.

As you know, this is not an easy task when you and your partner are struggling to communicate, cooperate, and connect. This is where a highly trained guide is especially valuable.
NY LCSW #R057480
Advanced Training

Developmental Model of Couples Therapy
Gestalt Training
Trauma Resiliency Training
CBT
Neuro Linguistic Practitioner
Addictions Treatment
Couples Treatment; Devlopmental Model
Geriatric Treatment
SERVICE LOCATIONS
New York
United States
Telehealth (virtual)