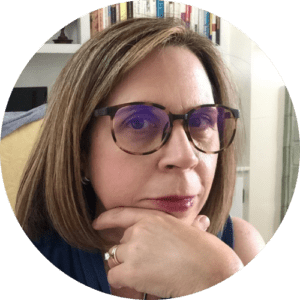 I have been a therapist in the suburbs of Washington, DC for over the last 20 years seeing individuals and couples. When I work with couples my approach is to create an emotionally safe space for the couple as soon as possible. This allows for true presence and connection with one another creating the environment to learn new tools. Skills such as; communication, the ability to understand more about one's partner and one's self, how to manage emotions during difficult conversations, and how to work together as a team are often the focus of many sessions.
We also explore together the original vision the couple held for the relationship and make adaptations based on it's current developmental stage. Often the challenges that brings couples into therapy, by the time they leave therapy the issue has transformed into a strength of the relationship and a true gift. Many of the ideas from the Developmental Model can also be used in individual therapy, if your partner is unwilling to come in, or you just want to learn more about healthy relationships and what it takes to create them.
I continue to love the work that I do and absorb myself in learning so that I can offer a variety of possibilities to you as we experiment and discover what works best for your unique situation. I am honored by the people who let me be a guide on their journey for a time.
I currently offer online telehealth sessions, flexibility will be helpful when scheduling your appointment with me.
Commitment
Compatibility conflicts
Drifting apart
Empty nest syndrome
Family system or in-law challenges
Improving your communication skills
Intimacy or sexual issues
Motivation/Priorities/Roles & Responsibility
Negotiation and decision making skills
Pre-marital issues


SERVICE LOCATIONS

Maryland
Virginia
Telehealth (virtual)
Credentials

LPC (Licensed Professional Counselor)
LCPC (Licensed Clinical Professional Counselor) Licensed Clinical Professional Counselor (LCPC)

All well-trained relationship specialists seek to offer advice, feedback, observations, and homework to help your relationship evolve.

Therapists and counselors have mandatory educational and licensing requirements that are determined by the state or country in which they practice. Obtaining this license requires a Master's degree which takes approximately two years of postgraduate study. The license also requires 3000 hours of supervised work and passing written exams.

Counselors and therapists may make situational determinations about how deep to go into the personal history of each partner. They may seek to help you see where certain unhelpful patterns of behavior originated.
License: VA-0701002333
License: MD-LC1126
Advanced Training
Developmental Model of Couples Therapy
Developmental Model of Couples Therapy Advanced
EMDR Certified
Imago Training
Gestalt Training
Trans-personal Psychology
EFT
Commitment
Compatibility conflicts
Drifting apart
Empty nest syndrome
Family system or in-law challenges
Improving your communication skills
Intimacy or sexual issues
Motivation/Priorities/Roles & Responsibility
Negotiation and decision making skills
Pre-marital issues
Clinical Approach: Developmental Model

Years of Experience
20+
Credentials
LPC (Licensed Professional Counselor)
LCPC (Licensed Clinical Professional Counselor) Licensed Clinical Professional Counselor (LCPC)

All well-trained relationship specialists seek to offer advice, feedback, observations, and homework to help your relationship evolve.

Therapists and counselors have mandatory educational and licensing requirements that are determined by the state or country in which they practice. Obtaining this license requires a Master's degree which takes approximately two years of postgraduate study. The license also requires 3000 hours of supervised work and passing written exams.

Counselors and therapists may make situational determinations about how deep to go into the personal history of each partner. They may seek to help you see where certain unhelpful patterns of behavior originated.
License: VA-0701002333
License: MD-LC1126
Advanced Training

Developmental Model of Couples Therapy
Developmental Model of Couples Therapy Advanced
EMDR Certified
Imago Training
Gestalt Training
Trans-personal Psychology
EFT
SERVICE LOCATIONS
Maryland
Virginia
Telehealth (virtual)