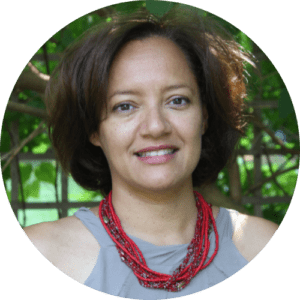 Do you miss what you once had? Whether you are feeling the pain from too much distance or too much conflict, couples therapy can help you rediscover a new level of awareness, a stronger connection and sense of intimacy.
All couples go through transitions. And while transitions are a part of life, the process of change and growth can often bring about a sense of confusion, fear, and unsettledness into our lives. Sometimes these challenges leave us feeling disconnected or even resentful. Whether planned or unplanned, change can be tremendously hard and scary.
My work with couples is grounded in the Developmental Model of couples therapy incorporating developmental, attachment, and differentiation theory with neuroscience to help partners nurture their own individual growth while teaching them to recognize negative cycles that jeopardize it. These negative patterns most often include wounds and burdens from the past that are reenacted in the relationship, re-triggering emotional traumas in each other without repairing it. With my help, couples can learn ways to repair the hurt they cause to each other and find more options to not only effectively manage life's challenges but also create more connectedness and better intimacy.
Education & Professional Training:
MSW, 1997; CUNY, Hunter College School of Social Work, New York, NY.
Post-Graduate Certificate in Gestalt Psychotherapy, 2013; Gestalt Associates, New York, NY.
Somatic Experiencing Practitioner Certificate, 2017; Somatic Experiencing International (Formerly Somatic Experiencing Trauma Institute), Boulder, CO.
200-hour Yoga Teacher Certification, 2017; Yoga Vidya, Albany, NY.
EMDR Trained, 2018; Trauma Institute & Child Trauma Institute, Northampton, MA.
Trained in the Developmental Model of Couples Therapy, 2021; The Couples Institute, Menlo Park, CA.
Certificate in Traumatic Stress Studies, 2021-Present; Trauma Research Foundation, Boston, MA.
Betrayal
Commitment
Compatibility conflicts
Drifting apart
Empty nest syndrome
Falling out of love
Family system or in-law challenges
Feeling defeated or unhappy
Gender identity
Improving your communication skills
Infertility and reproductive challenges
Intimacy or sexual issues
Jealousy
Lack of trust
Money conflicts
Motivation/Priorities/Roles & Responsibility
Negotiation and decision making skills
Parenting conflicts
Physical or emotional affair
Polyamory or alternative relationships
Pre-marital issues
Role of power/controlling behavior


SERVICE LOCATIONS

New York
United States
Telehealth (virtual)
Credentials

Coach Coach
A relationship coach supports couples in learning vital partnership skills and helps you to develop conflict resolution skills, offering tools to achieve a thriving, healthy relationship. Coaches tend to focus on the present and creating an inspired future.

All well-trained relationship specialists seek to offer advice, feedback, observations, and homework to help your relationship evolve. Therapists and counselors have mandatory educational and licensing requirements that are determined by the state or country in which they practice. Coaches do not.
LCSW (Licensed Clinical Social Worker) Licensed Clinical Social Worker
All well-trained relationship specialists seek to offer advice, feedback, observations, and homework to help your relationship evolve.

This profession usually requires two years of study after obtaining an undergraduate degree. While specific licensure requirements vary by state, most require clinical social workers to obtain 3,000 hours or 2 years of supervised clinical experience, after obtaining a Masters degree. Social workers can also specialize in diverse fields such as human services management, social welfare analysis, community organizing, social and community development, and social and political research.

As you know, this is not an easy task when you and your partner are struggling to communicate, cooperate, and connect. This is where a highly trained guide is especially valuable.
License: LCSW-R, NY-074304
Advanced Training
Developmental Model of Couples Therapy
Developmental Model of Couples Therapy Advanced
Post-grad Certification in Gestalt Psychotherapy
Certificate in Somatic Experiencing
200-hours Yoga Teach Certificate
Trained in EMDR
Certificate in Traumatic Stress Studies
Betrayal
Commitment
Compatibility conflicts
Drifting apart
Empty nest syndrome
Falling out of love
Family system or in-law challenges
Feeling defeated or unhappy
Gender identity
Improving your communication skills
Infertility and reproductive challenges
Intimacy or sexual issues
Jealousy
Lack of trust
Money conflicts
Motivation/Priorities/Roles & Responsibility
Negotiation and decision making skills
Parenting conflicts
Physical or emotional affair
Polyamory or alternative relationships
Pre-marital issues
Role of power/controlling behavior
Clinical Approach: Developmental Model

Years of Experience
8+
Credentials
Coach Coach
A relationship coach supports couples in learning vital partnership skills and helps you to develop conflict resolution skills, offering tools to achieve a thriving, healthy relationship. Coaches tend to focus on the present and creating an inspired future.

All well-trained relationship specialists seek to offer advice, feedback, observations, and homework to help your relationship evolve. Therapists and counselors have mandatory educational and licensing requirements that are determined by the state or country in which they practice. Coaches do not.
LCSW (Licensed Clinical Social Worker) Licensed Clinical Social Worker
All well-trained relationship specialists seek to offer advice, feedback, observations, and homework to help your relationship evolve.

This profession usually requires two years of study after obtaining an undergraduate degree. While specific licensure requirements vary by state, most require clinical social workers to obtain 3,000 hours or 2 years of supervised clinical experience, after obtaining a Masters degree. Social workers can also specialize in diverse fields such as human services management, social welfare analysis, community organizing, social and community development, and social and political research.

As you know, this is not an easy task when you and your partner are struggling to communicate, cooperate, and connect. This is where a highly trained guide is especially valuable.
License: LCSW-R, NY-074304
Advanced Training

Developmental Model of Couples Therapy
Developmental Model of Couples Therapy Advanced
Post-grad Certification in Gestalt Psychotherapy
Certificate in Somatic Experiencing
200-hours Yoga Teach Certificate
Trained in EMDR
Certificate in Traumatic Stress Studies
SERVICE LOCATIONS
New York
United States
Telehealth (virtual)