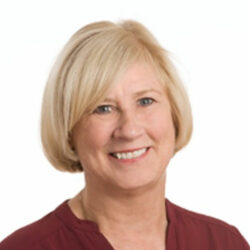 Choosing the right therapist for you is important and subjective. Developing a therapeutic relationship starts with building trust, and part of that trust is simply feeling a connection with someone and finding they understand you.
My approach to clients starts with seeing people as who they are – inside, underneath whatever struggles and life circumstances they are enduring and currently experiencing.
I have a Bachelor's degree in Nutrition from the University of New Hampshire and a Master's in Counseling Psychology from PTS in Cleveland Tennessee (obtained at Patten University in Oakland, California). I have been trained by Dr. Ellyn Bader of the Couples Institute in using the Developmental Model of Couples Therapy. I utilize this model of therapy with couples, both in-person and through Telehealth, with amazing results.
I believe couples counseling provides an opportunity to self-reflect and to learn more about yourself and why you may react as you do in your relationship. Our past affects both the present and future – and we all could use some coaching on how to navigate the difficult stages of a relationship.
I have worked with couples through many difficulties and hardships. It takes work to maintain a solid, healthy, loving relationship. Our work together will help you gain tools to grow and heal, as well as learn skills to build the relationship you deserve. This can be an opportunity to become your best self and to let go of unhealthy behaviors, shame, negative thoughts about yourself, or hopelessness.
I grew up in Massachusetts and have lived throughout the New England region, as well as California. Recently, my husband and I relocated to mid-Oregon, where we are enjoying the beauty of the dense forests and exploring the diverse outdoor lifestyle of hiking, kayaking, skiing, and cycling.
Betrayal
Drifting apart
Drug or alcohol problems
Empty nest syndrome
Eating Disorders
Family system or in-law challenges
Hopelessness or desperation
Improving your communication skills
Lack of trust
Negotiation and decision making skills
Parenting conflicts
Physical or emotional affair
Pre-marital issues
Role of power/controlling behavior
Trauma


SERVICE LOCATIONS

California
Oregon
Telehealth (virtual)
Credentials

LMFT (Licensed Marriage Family Therapist) Marriage and Family Therapist/Counselor (LMFT)
All well-trained relationship specialists seek to offer advice, feedback, observations, and homework to help your relationship evolve.

Therapists and counselors have mandatory educational and licensing requirements that are determined by the state or country in which they practice. Obtaining this license requires a Masters degree which takes approximately two years of post graduate study. The license also requires 3000 hours of supervised work and passing written exams.

Counselors and therapists may make situational determinations about how deep to go into the personal history of each partner. They may seek to help you see where certain unhelpful patterns of behavior originated.
Registered Dietitian 479146

LD Oregon 10220715

License: T1733 Oregon

LMFT CA 93352
Advanced Training
Developmental Model of Couples Therapy
Betrayal
Drifting apart
Drug or alcohol problems
Empty nest syndrome
Eating Disorders
Family system or in-law challenges
Hopelessness or desperation
Improving your communication skills
Lack of trust
Negotiation and decision making skills
Parenting conflicts
Physical or emotional affair
Pre-marital issues
Role of power/controlling behavior
Trauma
Clinical Approach: Developmental Model

Years of Experience
6+
Credentials
LMFT (Licensed Marriage Family Therapist) Marriage and Family Therapist/Counselor (LMFT)
All well-trained relationship specialists seek to offer advice, feedback, observations, and homework to help your relationship evolve.

Therapists and counselors have mandatory educational and licensing requirements that are determined by the state or country in which they practice. Obtaining this license requires a Masters degree which takes approximately two years of post graduate study. The license also requires 3000 hours of supervised work and passing written exams.

Counselors and therapists may make situational determinations about how deep to go into the personal history of each partner. They may seek to help you see where certain unhelpful patterns of behavior originated.
Registered Dietitian 479146

LD Oregon 10220715

License: T1733 Oregon

LMFT CA 93352
Advanced Training

Developmental Model of Couples Therapy
SERVICE LOCATIONS
California
Oregon
Telehealth (virtual)