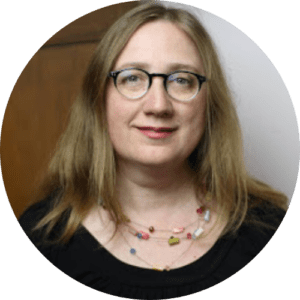 Registered Clinical Counsellor


I am an Australian Couples' Therapist, but happy to see couples from most parts of the world.
I have a deeply-held belief that people don't stuff up their lives on purpose, and that we are usually doing the very best we can. My approach is warm, compassionate, and very calm and gentle. Also, we often laugh during my sessions.
In couples work, it is important for me to honour both people's stories, and to help look after the hurt that each person is carrying.
We will also always be figuring out together how to change the negative and destructive patterns within the relationship, in order to reach calmer, more connected, happier times together.
I love it when I see people healing and growing. That's when I do my counsellor happy dance :)
I see couples of all types, but have particular interest in christian counselling, trauma and childhood abuse, grief and loss, & couples where one or both are neurodivergent.
ADHD
Improving your communication skills
Marital Counseling/Couples Counseling
Trauma


SERVICE LOCATIONS

Australia
Telehealth (virtual)
Credentials

Registered Clinical Counsellor
License PACFA 25114
Advanced Training
Developmental Model of Couples Therapy
BA
GradDipPsych
BBehavSc (Hons Psych)
MCounsPsych Thrpy
Accepted Payment Mode
PayPal, Stripe, MasterCard, VISA, Cash
ADHD
Improving your communication skills
Marital Counseling/Couples Counseling
Trauma
Clinical Approach: Developmental Model

Years of Experience
8+
Credentials
Registered Clinical Counsellor
License PACFA 25114
Advanced Training

Developmental Model of Couples Therapy
BA
GradDipPsych
BBehavSc (Hons Psych)
MCounsPsych Thrpy
SERVICE LOCATIONS
Australia
Telehealth (virtual)