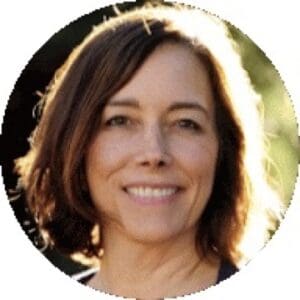 I've been supporting, educating and guiding people in resolving difficult life events for 20+ years as a counselor and coach. As a licensed marriage and family therapist, I work with couples and families who are struggling or want to strengthen any part or stage of their relationships, including – dating, premarital, new and blending families, transitions, disharmony, trauma, stagnation, affairs, divorce, illness, loss, addiction and reconciliation. I offer an integrated approach including approaches of the Developmental Model, solution-focused, conflict resolution, attachment repair and enhancing communication that allows for the healing, care and growth of both the individual and the relationship.
As a psychotherapist and coach, it's my job to understand you and your unique circumstances, be your ally, offer you support, tools and resources to help you overcome worries, troubles, conflict and pain with workable solutions that fit your beliefs, lifestyle and needs.
My philosophy for therapy is holistic. I am a believer in the resiliency of the human spirit prevailing through difficult times. I believe that crisis in our lives is a portal to opportunity that allows (and demands!) for us to reach deep and wide to find strengths and resources to overcome and transcend our current circumstances. That we are designed to live our lives with purpose, meaning and connection – aligned with our values and with energy, passion, love and joy – in the company of those who affirm us, hold us accountable and appreciate our unique gifts. I believe that there is a healthy, workable solution to any problem we face that allows for dignity, integrity, peace and the full realization of our personhood.
My credo: Life is a Gift. What we do with it is the Gift we give back (Edo). Especially in the times we are living now it is so essential to find the healing needed that allows us to fully develop and express our Gifts in harmony with our loved ones. I am honored to support you in this journey to living your best life.
Compatibility conflicts
Drifting apart
Drug or alcohol problems
Empty nest syndrome
Family system or in-law challenges
Feeling defeated or unhappy
Improving your communication skills
Intimacy or sexual issues
Lack of trust
Medical/Disease/Injury affecting your relationship
Motivation/Priorities/Roles & Responsibility
Parenting conflicts
Physical or emotional affair
Pre-marital issues
Trauma


SERVICE LOCATIONS

Colorado
United States
Telehealth (virtual)
Credentials

LMFT (Licensed Marriage Family Therapist) Marriage and Family Therapist/Counselor (LMFT)
All well-trained relationship specialists seek to offer advice, feedback, observations, and homework to help your relationship evolve.

Therapists and counselors have mandatory educational and licensing requirements that are determined by the state or country in which they practice. Obtaining this license requires a Masters degree which takes approximately two years of post graduate study. The license also requires 3000 hours of supervised work and passing written exams.

Counselors and therapists may make situational determinations about how deep to go into the personal history of each partner. They may seek to help you see where certain unhelpful patterns of behavior originated.
LPC (Licensed Professional Counselor)
LMFT License #1358
Advanced Training
Developmental Model of Couples Therapy
EMDR Trained
LAC (Licensed Addiction Counselor)
Compatibility conflicts
Drifting apart
Drug or alcohol problems
Empty nest syndrome
Family system or in-law challenges
Feeling defeated or unhappy
Improving your communication skills
Intimacy or sexual issues
Lack of trust
Medical/Disease/Injury affecting your relationship
Motivation/Priorities/Roles & Responsibility
Parenting conflicts
Physical or emotional affair
Pre-marital issues
Trauma
Clinical Approach: Developmental Model

Years of Experience
13+
Credentials
LMFT (Licensed Marriage Family Therapist) Marriage and Family Therapist/Counselor (LMFT)
All well-trained relationship specialists seek to offer advice, feedback, observations, and homework to help your relationship evolve.

Therapists and counselors have mandatory educational and licensing requirements that are determined by the state or country in which they practice. Obtaining this license requires a Masters degree which takes approximately two years of post graduate study. The license also requires 3000 hours of supervised work and passing written exams.

Counselors and therapists may make situational determinations about how deep to go into the personal history of each partner. They may seek to help you see where certain unhelpful patterns of behavior originated.
LPC (Licensed Professional Counselor)
LMFT License #1358
Advanced Training

Developmental Model of Couples Therapy
EMDR Trained
LAC (Licensed Addiction Counselor)
SERVICE LOCATIONS
Colorado
United States
Telehealth (virtual)