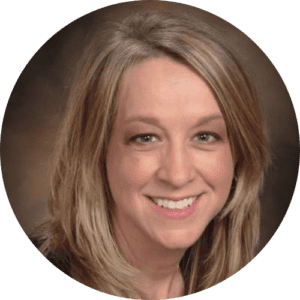 Since 2010, I have been in private practice as an independent couples and individual counseling practitioner. I earned a Bachelor of Arts degree in Psychology from Valdosta State University and a Master of Arts degree in Human Development Counseling from University of Illinois at Springfield. I am a Licensed Clinical Professional Counselor in Illinois and a National Certified Counselor.
Relationships can be intense, especially in today's fast-paced society. Unexpected situations may develop that require a couple to know how to utilize specific skills to stay connected and improve overall well-being. I integrate both the Developmental Model and the Gottman Method to create specific treatment plans to help couples learn the skills they need to recognize the good in each other and reconnect for a loving, healthy relationship. I have additional knowledge, training, and experience in helping couples and individuals navigate their infertility journey.
I offer both in-office and virtual appointments. My office is located in Springfield, IL. Let me help you find your place of confidence, joy, peace, and connection. I look forward to being a beacon of hope for you.
Betrayal
Commitment
Compatibility conflicts
Empty nest syndrome
Falling out of love
Feeling defeated or unhappy
Improving your communication skills
Infertility and reproductive challenges
Intimacy or sexual issues
Lack of trust
Medical/Disease/Injury affecting your relationship
Money conflicts
Motivation/Priorities/Roles & Responsibility
Negotiation and decision making skills
Physical or emotional affair
Pre-marital issues


SERVICE LOCATIONS

Illinois
Telehealth (virtual)
Credentials

LCPC (Licensed Clinical Professional Counselor) Licensed Clinical Professional Counselor (LCPC)

All well-trained relationship specialists seek to offer advice, feedback, observations, and homework to help your relationship evolve.

Therapists and counselors have mandatory educational and licensing requirements that are determined by the state or country in which they practice. Obtaining this license requires a Master's degree which takes approximately two years of postgraduate study. The license also requires 3000 hours of supervised work and passing written exams.

Counselors and therapists may make situational determinations about how deep to go into the personal history of each partner. They may seek to help you see where certain unhelpful patterns of behavior originated.
National Certified Counselor
Professional Member of Illinois Counseling Association
Professional Member of Illinois Association of Couples and Family Counseling
Professional Member of Illinois Mental Health Counselors Association
Professional Member of Mental Health Professional Group of American Society for Reproductive Medicine
Professional Member of Resolve: The National Infertility Association
Professional Member of American Counseling Association
Advanced Training
Developmental Model of Couples Therapy
Gottman Method Couples Therapy Level Two
Prepare-Enrich Facilitator and Seminar Director
Accepted Payment Mode
PayPal
Betrayal
Commitment
Compatibility conflicts
Empty nest syndrome
Falling out of love
Feeling defeated or unhappy
Improving your communication skills
Infertility and reproductive challenges
Intimacy or sexual issues
Lack of trust
Medical/Disease/Injury affecting your relationship
Money conflicts
Motivation/Priorities/Roles & Responsibility
Negotiation and decision making skills
Physical or emotional affair
Pre-marital issues
Clinical Approach: Developmental Model

Years of Experience
15+
Credentials
LCPC (Licensed Clinical Professional Counselor) Licensed Clinical Professional Counselor (LCPC)

All well-trained relationship specialists seek to offer advice, feedback, observations, and homework to help your relationship evolve.

Therapists and counselors have mandatory educational and licensing requirements that are determined by the state or country in which they practice. Obtaining this license requires a Master's degree which takes approximately two years of postgraduate study. The license also requires 3000 hours of supervised work and passing written exams.

Counselors and therapists may make situational determinations about how deep to go into the personal history of each partner. They may seek to help you see where certain unhelpful patterns of behavior originated.
National Certified Counselor
Professional Member of Illinois Counseling Association
Professional Member of Illinois Association of Couples and Family Counseling
Professional Member of Illinois Mental Health Counselors Association
Professional Member of Mental Health Professional Group of American Society for Reproductive Medicine
Professional Member of Resolve: The National Infertility Association
Professional Member of American Counseling Association
Advanced Training

Developmental Model of Couples Therapy
Gottman Method Couples Therapy Level Two
Prepare-Enrich Facilitator and Seminar Director
SERVICE LOCATIONS
Illinois
Telehealth (virtual)